Microsoft is undoubtedly a company you've heard a lot about unless you've been living under a rock. The digital giant Microsoft is known for its cutting-edge apps, hardware, and services. A Microsoft Store gift certificate is one item they provide. It enables you to purchase digital products from the Microsoft Store, including applications, games, and movies.
You might be debating whether it's worthwhile to purchase one if you're considering doing so. We can certainly assist, though! We'll give you some things to consider in this article to help you determine if a Microsoft Store gift card is the best option for you.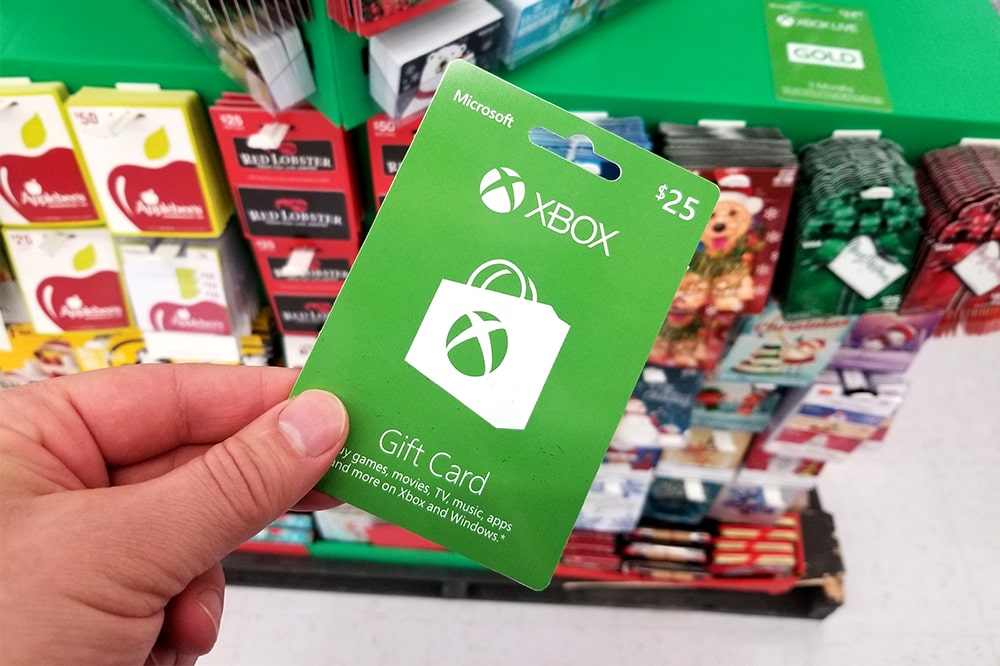 What is a Gift Card for Microsoft Store? What can you use it for?
If you want to offer a tech gift, the Microsoft Store gift card is a flexible and practical choice. In a survey conducted by the National Retail Federation, 54% of consumers indicated that they would like to receive a gift card this holiday season, making gift cards the most popular gift for the 14th year in a run.
So, would you benefit from a Microsoft Store gift card? Here are some ideas to consider:
1. Do you enjoy using Microsoft's offerings?
A gift card can help you save money on your purchases if you frequently use Microsoft products like Windows, Office, or Xbox, or if you're interested in purchasing a Microsoft device like a Surface tablet.
2. Do you know anyone who would value a Microsoft Store gift card?
A gift card can be a thoughtful and useful present if you have a friend or family member who enjoys gaming, is a tech enthusiast or is a student who requires Office software.
3. Do you want to refrain from making internet purchases with your credit card?
A gift card may be a handy and safe way to make online purchases without disclosing your credit card information.
According to a survey, 81% of consumers have purchased or received a gift card in the past year, and 59% of consumers prefer to receive gift cards as a gift. Additionally, a report by National Retail Federation found that gift cards were the most requested holiday gift item in 2020.
Hey Fox! Sending you best Wishes & Xbox game Pass. Happy Birthday!

Enjoy a Gift of $25 to ...
Tips for Maximizing the Value of Your Gift Card for Microsoft Store
Gift card sales are expected to reach $160 billion in 2022. So if you're looking for a convenient and flexible gift option, a gift card for Microsoft Store could be a great choice!
But, how can you make sure you're getting the most value out of it? Let's go over some tips to help you maximize the value of your gift card.
1. Take advantage of sales and promotions
Keep an eye out for sales and promotions on the Microsoft Store website. You can often find discounts on software, games, and devices that can help you stretch your gift card even further. According to a survey by RetailMeNot, 79% of consumers say they're influenced by discounts and promotions when shopping for holiday gifts.
2. Use the gift card for subscriptions
If you use Microsoft services like Xbox Game Pass or Microsoft 365, you can use your gift card to pay for your subscription. This can help you save money on your monthly or annual subscription fees.
3. Combine multiple gift cards
If you have multiple Microsoft Store gift cards, you can combine them into a single balance to make larger purchases. To do this, go to the Microsoft Store website and select "Redeem a code." Enter the codes for all of your gift cards, and the balance will be added to your Microsoft account.
4. Sell or trade your gift card
If you don't think you'll use your gift card, you can sell it or trade it for a gift card to a different retailer. Websites like Raise and Cardpool allow you to sell your gift card for cash or trade it for a different gift card.
According to a study by CEB TowerGroup, gift card breakage (the amount of gift card value that goes unused) was estimated to be $3.7 billion in 2019. By following these tips, you can make sure you're not letting any of your gift card value go to waste.
Your

perfect gift

for Anyone! Quick and Easy to Buy
Unique and Shows That You Care
Available for a Huge Number of Retailers
Fun to Unwrap