Becoming a new parent or having a little one at home can be an exciting and overwhelming experience. One of the most important aspects of preparing for a baby is having the right essentials to make your life easier. However, with countless options on the market, selecting the best products can feel like a daunting task. Fortunately, The Honest Place is here to simplify your shopping experience.
The Honest Place offers a diverse range of baby essentials that are not only eco-friendly and safe but also budget-friendly. From diapers and wipes to skincare and feeding products, they have everything you need to care for your little bundle of joy. But what sets them apart from the rest? Here are a few compelling reasons why The Honest Place should be your go-to destination for baby products.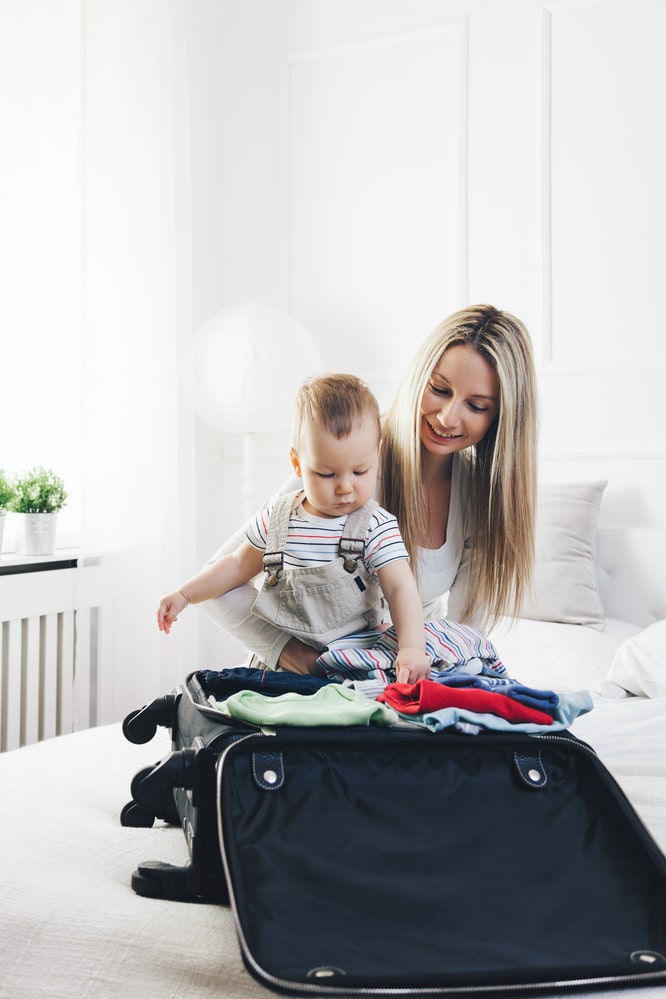 Superior Products for Your Baby
At The Honest Place, providing high-quality, safe, and eco-friendly baby products is their top priority. They understand how important it is to use gentle, natural materials that won't irritate your baby's sensitive skin. That's why they prioritize organic cotton and bamboo-based materials in their product lines. You can trust that their products will not only be good for your baby but also for the environment.
Cost-Effective Baby Essentials
The Honest Place believes that providing the best for your baby shouldn't break the bank. That's why they offer affordable prices on all their baby essentials. With The Honest Place, you don't have to sacrifice quality for cost. Plus, they frequently offer discounts and promotions to help you save even more.
To the proud parents, use this gift card to create amazing memories!
Enjoy a Gift of $25 to ...

Gift Cards for New Parents
The Honest Place has what you need if you're looking for an easy method to assist new parents in getting the necessities for their child. The Honest Place gift cards are available from them in a range of denominations, and they can be used to buy anything from their online shop. It's an easy and considerate way to offer a gift that new parents will genuinely value.
Reliable Customer Reviews
You want to be sure you're picking the best products for your infant when it comes to baby supplies. The Honest Place has a review system that enables customers to offer sincere input on their purchases because of this. You can read dependable reviews written by other parents to assist you in choosing the items you should purchase. You can have faith in the baby goods you select thanks to The Honest Place.
Sustainable Packaging Solutions
The Honest Place employees are aware of the value of environmental preservation. They pack all of their goods in environmentally friendly materials as a result. Their packaging is recyclable, compostable, and biodegradable, assuring minimal environmental effect. Additionally, they use packaging that is effective and compact, which minimises waste.
Easy Returns Policy
If a product doesn't meet your expectations, The Honest Place offers hassle-free returns. You can return the product for a full refund or exchange, without any hassle. Their customer service team is always available to address your concerns and queries.
Free Shipping Over a Minimum Spend
Enjoy free shipping on all orders over a certain amount. This means you can buy everything you need for your baby without worrying about additional shipping costs.
Subscription Service for Convenience
Save time and money on your baby essentials with The Honest Place's subscription service. Select the products you need and how often you want them delivered, and they will take care of the rest.
Baby Registry for Expecting Parents
Expecting parents can make use of The Honest Place's baby registry to create a list of their essential baby items. Friends and family can directly purchase from the registry, making it easy to get what you need.
Parenting Tips and Advice
The Honest Place offers a wealth of parenting resources, including articles, blog posts, and expert advice, to help you navigate parenthood with confidence.
Top 7 Baby Essentials To Buy
When it comes to purchasing baby essentials, it can be overwhelming to know where to start. That's why The Honest Place offers a curated list of the top 7 baby essentials that every new parent should consider. From eco-friendly diapers to organic cotton swaddles, The Honest Place has everything you need to keep your baby safe, comfortable, and happy. Here are the top 7 baby essentials that you can purchase from The Honest Place:
Diapers

: One of the most important baby essentials is diapers. The Honest Place offers a wide variety of eco-friendly diaper options that are gentle on your baby's skin.

Wipes

: You'll also need wipes to keep your baby clean and fresh. The Honest Place offers natural and gentle wipes that are free from harsh chemicals.

Clothing

: Babies grow quickly, so you'll need to invest in a few essential pieces of clothing. The Honest Place offers organic cotton and bamboo-based clothing that is soft and gentle on your baby's skin.

Swaddles

: Swaddles are a great way to keep your baby cozy and comfortable. The Honest Place offers organic cotton swaddles that are breathable and soft.

Nursing Supplies

: If you plan to breastfeed, you'll need nursing supplies like nursing pads and nipple cream. The Honest Place offers natural and organic options that are safe for both you and your baby.

Baby Carrier

: A baby carrier is a great way to keep your little one close while keeping your hands free. The Honest Place offers a variety of carriers that are comfortable and safe for your baby.

Baby Bath Supplies

: Keeping your baby clean is essential, and The Honest Place offers a variety of natural and gentle baby bath supplies like soap, shampoo, and lotion.
By investing in these top 7 baby essentials from The Honest Place, you can feel confident that you're providing the best for your little one.
Your

perfect gift

for Anyone! Quick and Easy to Buy
Unique and Shows That You Care
Available for a Huge Number of Retailers
Fun to Unwrap