When it comes to gifting clients and employees, vouchers are an ideal choice. They're versatile, customizable, and offer endless possibilities for personalization. In this article, we'll explore why vouchers for gifts are the perfect choice for both clients and employees, and how they can help you show your appreciation in a meaningful way.
Benefits of Gifting Your Employees
As someone who values their employees, we understand how important it is to show appreciation for their hard work. Gift-giving is a great way to do so, but finding the perfect present can be a real challenge. That's why vouchers for gifts as an ideal solution that provides your employees with the flexibility to choose what they want.
1. Versatility and Personalization
Vouchers for gifts are incredibly versatile, meaning that each employee can use them to purchase something that they truly want or need. Not only does this provide a sense of personalization, but it's also more likely to be appreciated and used by the recipient. In fact, a study found that 70% of employees preferred gift cards to traditional gifts.
2. Can Be Distributed Without Delays
From an employer's point of view, vouchers for gifts also save time and effort. With busy schedules, finding the perfect gift for every employee can be a daunting task. By using vouchers for gifts, it's easy to purchase and distribute them to all employees quickly and efficiently, making the gifting process less time-consuming.
3. Affordability
Another benefit of using vouchers for gifts is that it's a cost-effective solution. As an employer, you would also want to ensure that you're not overspending on gifts which could affect the company negatively. With vouchers for gifts, you get to set a budget and choose the amount to be loaded onto each voucher, making it easier to manage expenses.
4. Token of Appreciation
Giving your employees gift vouchers during the holidays and other celebrations can provide an opportunity to motivate and engage your employees. A study reveals that 60% of employees feel more motivated and engaged after receiving a voucher for a gift. This boost in motivation can lead to increased productivity, which is beneficial for both the employer and the employee.
5. Positive Work Experience
Vouchers for gifts can also help to build strong relationships between the employer and the employees. Gifting vouchers to employees can be a great way to strengthen relationships between the employer and the workers. It demonstrates that the employer values their employees and is grateful for their contributions to the organization. This helps create a more supportive and encouraging work atmosphere, resulting in a greater employee satisfaction level and even better retention.

Benefits of Gifting Your Clients
As a business owner, showing appreciation for your clients is essential for strengthening connections and loyalty. However, finding the ideal gift for each client can be an arduous task.
Gift vouchers offer many options since clients have the freedom to purchase what they desire or need. This ensures that the recipient feels appreciated and recognized. Studies show that 75% of customers prefer receiving a gift card over a physical present.
Here are some of the benefits that you can enjoy by gifting your clients promotional vouchers.
1. Boosts Brand Awareness
From a business view, gift vouchers are also advantageous as it allows you to advertise your brand by customizing the voucher to include your company logo, which is a continuous reminder of your services and brand name. This aids in building trust and loyalty with customers.
2. Easy and Quick
Gift cards are cost efficient too; you'll stay within budget while making sure all clients receive them quickly and easily with a set budget in place – saving your business time when it comes to gifting clients. Plus, when customers get to choose their own gifts, they're much more likely to be pleased with them– studies have shown that 62% of customers felt more content when given a gift card in comparison to a physical present.
Hey! trust me — this is better than me shopping for you.
Enjoy a Gift of $25 to ...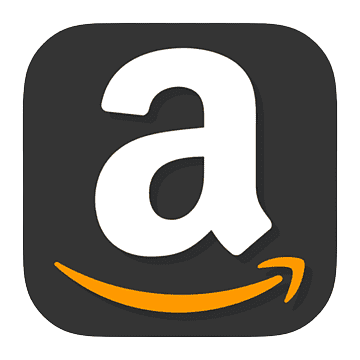 Gift Voucher Ideas For Your Business
Now that you know how gift vouchers can positively impact your business and promote loyalty among employees and customers, here are the 7 categories of gift cards you can buy with examples for each:
1. Retail gift cards: These could be from popular retailers like Amazon, Target, Walmart, and Best Buy.
2. Food & Beverage gift cards: These could include cards for coffee shops like Starbucks and Dunkin' Donuts, as well as restaurants such as Olive Garden and Grubhub.
3. Entertainment gift cards: These could be for streaming services like Netflix, movie theaters such as AMC and Regal Cinemas, or gaming stores like GameStop.
4. Technology gift cards: These could include cards for app stores such as the Apple App Store and Google Play, as well as electronics retailers like Best Buy and Microsoft.
5. Travel gift cards: These could be for services like Airbnb, ride-sharing apps like Uber, airlines such as Delta, or hotels like Marriott.
6. Health & Wellness gift cards: These could include cards for beauty stores like Sephora, spas such as SpaFinder, athletic retailers like Lululemon, or vitamin stores like GNC.
7. Home Improvement gift cards: These could be for home improvement stores like Home Depot and Lowe's, as well as home goods retailers like Bed Bath & Beyond and Wayfair.
By choosing a gift card from a specific category, you can tailor the gift to the recipient's interests or needs.
Your

perfect gift

for Anyone! Quick and Easy to Buy
Unique and Shows That You Care
Available for a Huge Number of Retailers
Fun to Unwrap