If you've recently received a gift card for Kindle, congratulations! You're now the proud owner of one of the best e-readers on the market. Kindle is a tablet device that you can use to read books on. It's like having a whole library at your fingertips, because you can download and store hundreds of books on it.
You can also highlight, take notes, and look up words while you're reading. It's really cool because you don't have to carry around heavy books anymore, and you can take it with you wherever you go.
Plus, you can buy new books and have them instantly delivered to your device, which is super convenient. It's basically like having a personal bookstore right in your hands!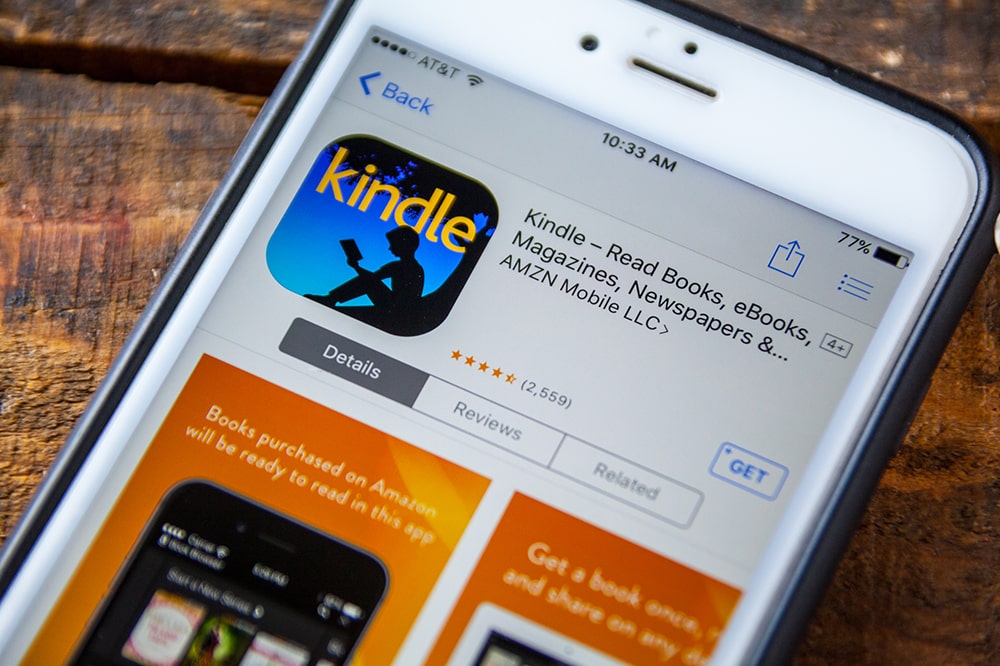 Gift cards for Kindle make great gifts for readers! They can be purchased from Amazon or online websites such as Unique Gift Cards.
However, with so many books available on the Kindle store, it can be overwhelming to know where to start. Whether you're new to e-reading or just looking for some new recommendations, here are some great books to read with your gift card for Kindle.
Read till the end to know some of the best books you can get on Kindle. Let's get started.
Here's for that new John Grisham novel to enjoy in Mexico. Have fun!
Enjoy a Gift of $25 to ...

Top 8 Book That You Must Not Miss
If you've got a brand new gift card for Kindle, then get ready for some amazing literary adventures! With millions of books at your fingertips, we've got you covered with some fantastic recommendations for beginners.
1. "Wonder" by R.J. Palacio
"Wonder" by R.J. Palacio is a touching book about August, a boy with a facial deformity starting middle school. As August faces new challenges, he learns about acceptance and kindness. The characters are well-developed, and the story is both funny and emotional. "Wonder" is a bestseller and a must-read for anyone looking for an uplifting story.
2. "The Lightning Thief" by Rick Riordan
"The Lightning Thief" by Rick Riordan is the first book in the "Percy Jackson and the Olympians" series. Percy is a demigod, the son of Poseidon, and he embarks on a quest to clear his name and retrieve Zeus' lightning bolt. The book is action-packed, with humor and Greek mythology. "The Lightning Thief" is a great book for young readers who want an exciting story they won't be able to put down. The series has become a franchise of books and movies, and it's easy to see why it's so popular.
3. "The Alchemist" by Paulo Coelho
The Alchemist by Paulo Coelho is a lovely and motivating book if you're looking for something a little more introspective. Santiago, a shepherd lad who dreams of discovering a treasure buried in the Egyptian pyramids, travels throughout the novel.
Santiago learns through his adventure the value of following your aspirations, paying attention to your emotions, and the ability of the cosmos to lead us to our destiny. Those looking for a book that will make them feel motivated and inspired should pick up The Alchemist.
4. "Becoming" by Michelle Obama
The memoir Becoming by Michelle Obama is a great option if you're looking for something that's both motivational and interesting. The book follows the former First Lady's life from her early years on Chicago's South Side to her time in the White House.
Michelle Obama presents her wisdom on family, life, and the significance of having a positive impact on the world via her experiences. Becoming is an excellent option for anyone who wishes to be motivated to make a difference because of its potent message of hope and resiliency.
5. "The Girl on the Train" by Paula Hawkins
The Girl on the Train by Paula Hawkins is a must-read if you're looking for a compelling psychological thriller. The protagonist of the book is Rachel, a lady who develops an obsession for a couple she passes on the train every day. Yet, when the woman vanishes, Rachel finds herself entangled in a perilous web of deception.
"The Girl on the Train" is a page-turner full of surprises that will keep you guessing right up to the very end. Everyone who enjoys a good mystery will find this book to be a fantastic pick due to its intricate characters and thrilling plot.
6. "Born a Crime: Stories from a South African Childhood" by Trevor Noah
The memoir "Born a Crime" by Trevor Noah is a must-read if you like memoirs. The novel describes Noah's childhood in apartheid South Africa. Noah was born there to a black mother and a white father, a relationship that was against the law at the time.
Noah discusses his experiences coping with racism, poverty, and violence while growing up in a divided nation with his trademark comedy and wisdom. But, "Born a Crime" is fundamentally a stirring tale of resiliency, family, and the capacity of the human spirit.
7. "The Nightingale" by Kristin Hannah
The Nightingale by Kristin Hannah is a must-read for lovers of historical fiction. The journey of two sisters, Vianne and Isabelle, as they traverse love, loss, and the horrors of war is told in this book, which is set in Nazi-occupied France during World War II.
The Nightingale is a masterwork of historical fiction with a realistic setting, engaging characters, and a heartbreaking plot that will linger with you long after you've finished reading it.
8. "The Immortal Life of Henrietta Lacks" by Rebecca Skloot
The Immortal Life of Henrietta Lacks by Rebecca Skloot is an interesting and thought-provoking read if you're interested in science and non-fiction. The book chronicles the story of Henrietta Lacks, an African American woman whose cancer cells were utilized to create some of the most significant medical advancements of the 20th century without her knowledge or consent.
Skloot's investigative reporting teaches readers about the moral and scientific ramifications of using Lacks' cells as well as the intimate tale of her family's struggle for recognition and justice. The compelling novel "The Immortal Life of Henrietta Lacks" presents significant issues regarding racism, medical ethics, and the worth of human life.
Your

perfect gift

for Anyone! Quick and Easy to Buy
Unique and Shows That You Care
Available for a Huge Number of Retailers
Fun to Unwrap