So, you've been gifted a Nordstrom Rack eGift voucher, and you're wondering what to pick with it? Look no further, as we have got some exciting ideas for you to make the most out of your voucher.
First things first, let's talk about what Nordstrom Rack has to offer. Nordstrom Rack is a haven for designer clothes, shoes, and accessories at discounted prices. It's the perfect place to indulge in some retail therapy while also saving a few bucks. From high-end brands like Gucci, Prada, and Salvatore Ferragamo to affordable options like Nike, Adidas, and Converse, Nordstrom Rack has something for everyone.
Now, coming back to what to pick with your Nordstrom Rack eGift voucher. The options are endless, but we have curated a list of some of the most popular and exciting items that you can consider.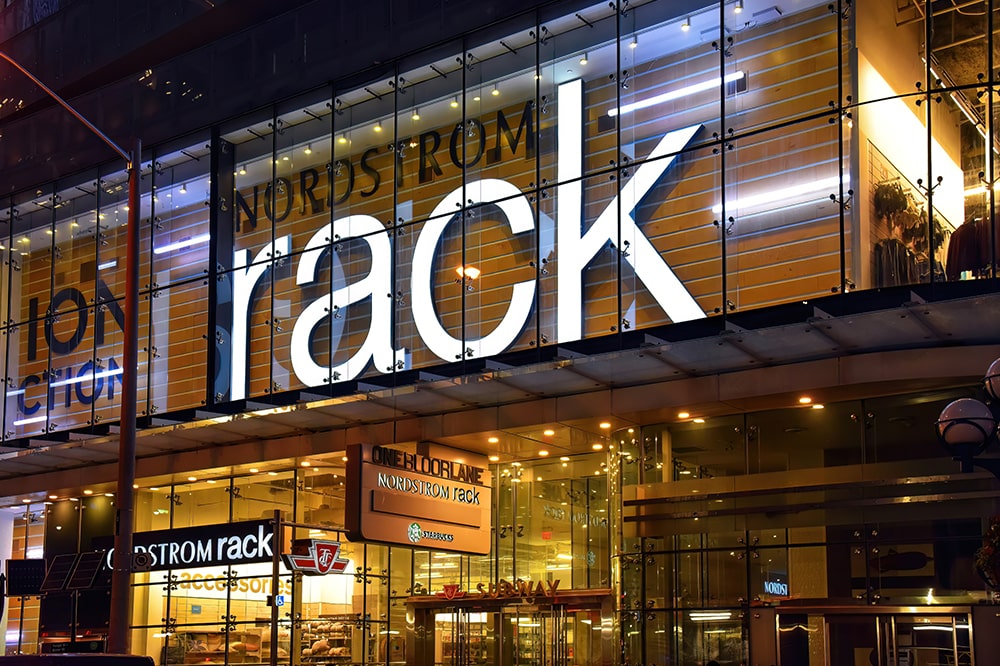 Designer Handbags
Ready to add some serious style to your look? Nordstrom Rack's got you covered with their drool-worthy collection of designer handbags. With your Nordstrom Rack eGift voucher, you can indulge in top-of-the-line brands like Coach, Michael Kors, and Kate Spade. Whether you're crushing on a classic leather tote or a trendy crossbody, Nordstrom Rack's got the goods to elevate your outfit game.
High-End Shoes
You can't strut your stuff without a killer pair of shoes, and Nordstrom Rack's high-end shoe collection is just what the fashion doctor ordered. From classy pumps to chic sneakers, Nordstrom Rack's got everything a fashionista needs to step up their shoe game. And with your Nordstrom Rack eGift voucher, you can snag a pair from top brands like Stuart Weitzman, Sam Edelman, and Cole Haan that'll make you feel like a million bucks.
Fashionable Clothes
Looking to stay on-trend and slay all day? Then you've gotta check out Nordstrom Rack's fashionable clothing collection. With something for every size and style, Nordstrom Rack's got everything you need to keep your look fresh and fabulous. From cozy sweaters to stylish blazers, you can use your Nordstrom Rack eGift voucher to revamp your wardrobe with the latest and greatest fashion pieces that are sure to turn heads.
Beauty Products
Beauty products are a must-have for any fashion enthusiast, and Nordstrom Rack has a great selection of cosmetics, skincare, and fragrance products. You can choose from top brands like MAC, Estée Lauder, and Clinique and get your hands on some high-quality beauty products that will make you feel confident and beautiful.
If you are looking for a statement-making lip color, then MAC lipsticks are a great choice. They are available in a variety of shades and finishes, from bold reds to soft pinks and classic nudes.
Estée Lauder is known for its eye cream, a popular choice that helps to reduce the appearance of fine lines and wrinkles and brighten the under-eye area.
Clinique foundations are known for their high coverage and long-lasting formulas, making them perfect for a night out or special occasion.
Hey! Use this gift card to enjoy your summer vacations. Have a great trip.

Enjoy a Gift of $25 to ...
Accessories
No outfit is complete without accessories, and Nordstrom Rack has an extensive collection of accessories that can add a touch of elegance to any outfit. From statement jewelry to trendy sunglasses, you can find everything you need to complete your look at Nordstrom Rack. With your Nordstrom Rack eGift voucher, you can pick some accessories that will take your outfit to the next level.
Top Clothing Trends of This Season
Fashion is always changing, and keeping up with the latest trends can be a challenge. But don't worry, we've got you covered with the top clothing trends of this season that you can find at Nordstrom Rack.
Oversized Blazers
Oversized blazers are a must-have this season. They are comfortable, stylish, and versatile, and can be dressed up or down depending on the occasion. You can pair an oversized blazer with jeans and a t-shirt for a casual look or wear it over a dress for a more formal event. Nordstrom Rack has a great selection of oversized blazers from top brands like Theory, Vince Camuto, and Madewell.
Leather
Leather is always in style, and this season is no exception. Whether it's a leather jacket or a leather skirt, you can't go wrong with this timeless material. Nordstrom Rack has a variety of leather pieces from top brands like Sam Edelman, Treasure & Bond, and BLANKNYC. You can pair a leather jacket with jeans and boots for a casual look or wear a leather skirt with a blouse for a more formal occasion.
Neutral Colors
Neutral colors like beige, black, and white are in trend this season. They are easy to mix and match and can be worn in a variety of ways. You can pair a beige sweater with black pants for a classic look or wear a white blouse with a denim skirt for a more casual outfit. Nordstrom Rack has a great selection of neutral pieces from top brands like Halogen, Free People, and Topshop.
Your

perfect gift

for Anyone! Quick and Easy to Buy
Unique and Shows That You Care
Available for a Huge Number of Retailers
Fun to Unwrap