Birthdays are special occasions that we celebrate with our loved ones. We all want to make our friends' birthdays memorable and give them the perfect gift that shows how much we care for them. But it can be challenging to come up with the right gift that is both useful and thoughtful. So, if you're struggling to find the perfect gift, don't worry, we've got you covered! Here are some useful birthday gift ideas for your friends that they will surely love.

SpaFinder Wellness eGift Voucher
Treat your loved ones to a blissful escape from the daily grind with the SpaFinder Wellness eGift Voucher. With access to thousands of spas and wellness centers worldwide, your friend can indulge in a wide range of treatments and services. From massages and facials to yoga and meditation classes, this gift card gives them the freedom to choose the perfect way to unwind and de-stress.
Personalized Gift Basket
Show your friend how much you value their friendship with a personalized gift basket filled with their favorite goodies. Add in some pampering items such as scented candles, bath bombs, and lotions to create a spa-like experience at home. Don't forget to include some personalized touches like a handwritten note or a photo album of your most cherished memories together.
Fitness Tracker
Help your fitness-loving friend achieve their goals with a state-of-the-art fitness tracker. From tracking their steps and calories burned to monitoring their heart rate and sleep patterns, this nifty gadget is the perfect tool for staying motivated and on track. Choose from a variety of stylish designs and features to find the one that fits your friend's needs and personality.
Cookbook
Inspire your foodie friend to explore new culinary horizons with a cookbook featuring their favorite cuisine or chef. Whether they're a seasoned home cook or a novice in the kitchen, a cookbook is a thoughtful and practical gift that they can enjoy for years to come. From exotic recipes to classic comfort foods, the possibilities are endless.
Subscription Box
A subscription box is a gift that keeps on giving. You can choose a subscription box that caters to your friend's interests, such as beauty, fashion, or books. There are many subscription boxes available in the market, so you can find one that fits your friend's preference and budget.
Wireless Earphones
Music and podcasts have become an integral part of our daily routine. Whether we are commuting to work, working out at the gym, or just relaxing at home, we love to be surrounded by our favorite tunes. However, traditional earphones with wires can be a hassle, and they limit our mobility and flexibility. That's where wireless earphones come in as a game-changer!
A practical and thoughtful gift for any music or podcast lover in your life, wireless earphones offer a hassle-free and convenient way to enjoy their favorite content on the go. With no tangled wires to worry about, your friend can move freely and focus on what they love most- their music or podcasts!
Moreover, wireless earphones come in a wide range of brands and types, ensuring you can find the perfect pair to match your friend's needs and budget. From sporty, sweat-proof earphones for the fitness enthusiast to noise-canceling earphones for the busy traveler, the options are endless. So why not surprise your friend with a pair of wireless earphones and help them take their listening experience to the next level? They will thank you for it!
Hey! Happy birthday to an adorable little one. Wishing you all the best.
Enjoy a Gift of $25 to ...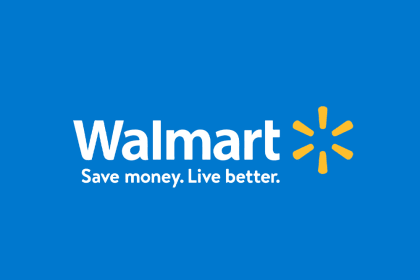 Personalized Stationery
Personalized stationery is a thoughtful gift for a friend who loves to write letters or take notes. You can customize the stationery with your friend's name or a special message. It's a practical gift that also adds a personal touch to their everyday routine.
Tea or Coffee Set
If your friend is a tea or coffee lover, a tea or coffee set is an excellent gift idea. You can choose a set that includes their favorite tea or coffee blends, along with some accessories like a mug or a tea infuser. It's a gift that they can enjoy every day.
Online Course
An online course is a gift that can help your friend learn something new and valuable. You can choose a course that caters to their interests, such as photography, cooking, or coding. It's a gift that can help them develop new skills and broaden their horizons.
Smart Water Bottle
A smart water bottle is a useful gift for someone who wants to stay hydrated and track their water intake. It comes with features like reminders to drink water, tracking of water consumption, and temperature control. It's a practical gift that can help your friend stay healthy and hydrated.
Personalized Photo Album
A personalized photo album is a great way to cherish memories and celebrate your friendship. You can fill it with photos of the two of you together, along with some special moments that you shared. It's a gift that your friend can treasure for years to come.
DIY Craft Kit
A DIY craft kit is a fun and creative gift for your artsy friend. You can choose a kit that includes all the materials and instructions needed to make something beautiful, like a macrame wall hanging or a terrarium. It's a gift that can help your friend unwind and express their creativity.
Personalized Jewelry
Personalized jewelry is a thoughtful and unique gift for your fashion-conscious friend. You can customize a necklace, bracelet, or ring with your friend's name or initials. It's a gift that adds a personal touch to their style.
Gourmet Food Basket
A gourmet food basket is a perfect gift for your foodie friend. You can fill it with delicious treats like artisanal cheese, chocolate, and wine. It's a gift that your friend can enjoy and share with their loved ones.
Your

perfect gift

for Anyone! Quick and Easy to Buy
Unique and Shows That You Care
Available for a Huge Number of Retailers
Fun to Unwrap