Are you tired of looking at the same old clothes in your wardrobe? It's time to give it a fresh new look! Renovating your wardrobe doesn't have to be a daunting task.
With a few simple tips and tricks, you can transform your closet into a stylish space that you'll love to get dressed in every morning. And to make it even more exciting, you can use a Macy's eGift voucher to shop for new clothes and accessories!
Here are some top tips to renovate your wardrobe: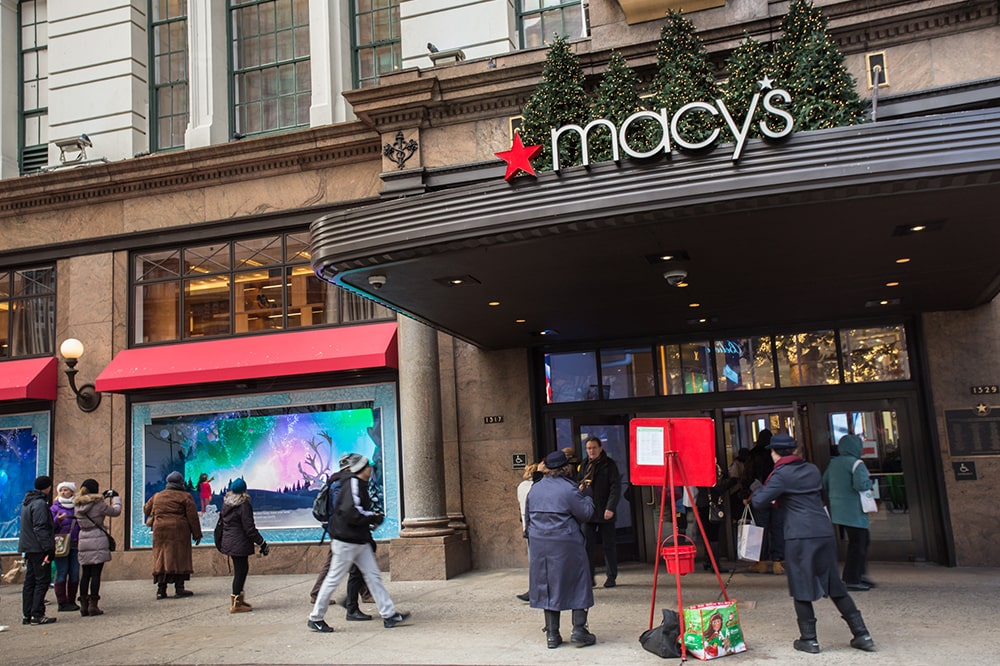 1. Declutter Your Wardrobe
The first step to renovating your wardrobe is to declutter it. This will give you a clearer idea of what you have and what you need.
Here are some tips for decluttering your wardrobe:
Get rid of anything that you haven't worn in the last year.
Get rid of anything that doesn't fit or is damaged beyond repair.
Separate out seasonal items that you won't be wearing for a while and store them elsewhere.
Consider donating clothes that are still in good condition but that you no longer wear.
Use space-saving hangers, such as slimline hangers, to maximize closet space.
2. Assess Your Style
Take a good look at the clothes that are left in your wardrobe. Do they reflect your personal style? Are they still in fashion? Identify the gaps in your wardrobe and make a list of the items you need to fill those gaps.
3. Know Your Personal Style
It's crucial to know your personal style before updating your wardrobe. Your distinct personal style reflects your personality and ought to be taken into account when choosing clothing. Do you like to experiment with new styles or do you favour timeless classics? Do certain hues or patterns appeal to you?
Making wiser choices when shopping for clothes will be greatly simplified if you are aware of your personal style. You'll be able to spot the items that go well with your current outfit and stay away from purchasing things you won't ever wear. Additionally, it will be simpler to combine and match various items to make outfits that give you a confident and relaxed feeling.
Start by examining your current wardrobe to determine your personal style. What clothing do you wear most often? Which things give you the greatest sense of confidence? To get ideas for various looks, you can also explore fashion blogs, magazines, and social media.
Your personal style is unique to you. Try different things until you discover what works best for you. You can design a wardrobe that expresses your personality and makes you feel great every day with a little amount of work.
A little something to help you find perfect addition to your wardrobe!
Enjoy a Gift of $25 to ...

3. Invest in Quality Basics
Basics are the foundation of any wardrobe. Invest in high-quality, timeless pieces like a classic white shirt, a little black dress, and a pair of well-fitted jeans. These pieces will never go out of style and will last for years to come.
Here are some examples of high-quality, timeless pieces that men and women can invest in:
Women
A classic trench coat
Ballet flats
A well-tailored blazer
A versatile handbag
High-quality denim jeans
A little black dress
Classic pumps
A silk blouse
Men
A tailored suit
A classic white dress shirt
High-quality leather shoes
A leather belt
A cashmere sweater
A denim jacket
A leather jacket
A pair of well-fitted jeans
Remember, these are just a few examples of timeless pieces that can be mixed and matched with other items in your wardrobe to create a variety of outfits. Don't be afraid to experiment and find what works best for you and your personal style.
4. Experiment with Accessories
Accessories can transform any outfit. Try adding a statement necklace, a bold scarf or a colorful bag to give your outfits a new look. Accessories are also a great way to add color and pattern to a neutral outfit.
5. Mix and Match
Don't be afraid to mix and match different pieces in your wardrobe. You can create a variety of outfits by pairing different tops with skirts or pants. Experiment with layering and try different combinations to create new looks.
Your

perfect gift

for Anyone! Quick and Easy to Buy
Unique and Shows That You Care
Available for a Huge Number of Retailers
Fun to Unwrap