The holiday season is upon us, and it's time to start thinking about the perfect gifts for your loved ones. If you have a fitness enthusiast in your family, then you know how important it is to get them something that supports their active lifestyle.
Whether they're a gym rat, a yogi, or an outdoor adventurer, we've got you covered with the top gift ideas for the fitness enthusiast in your family.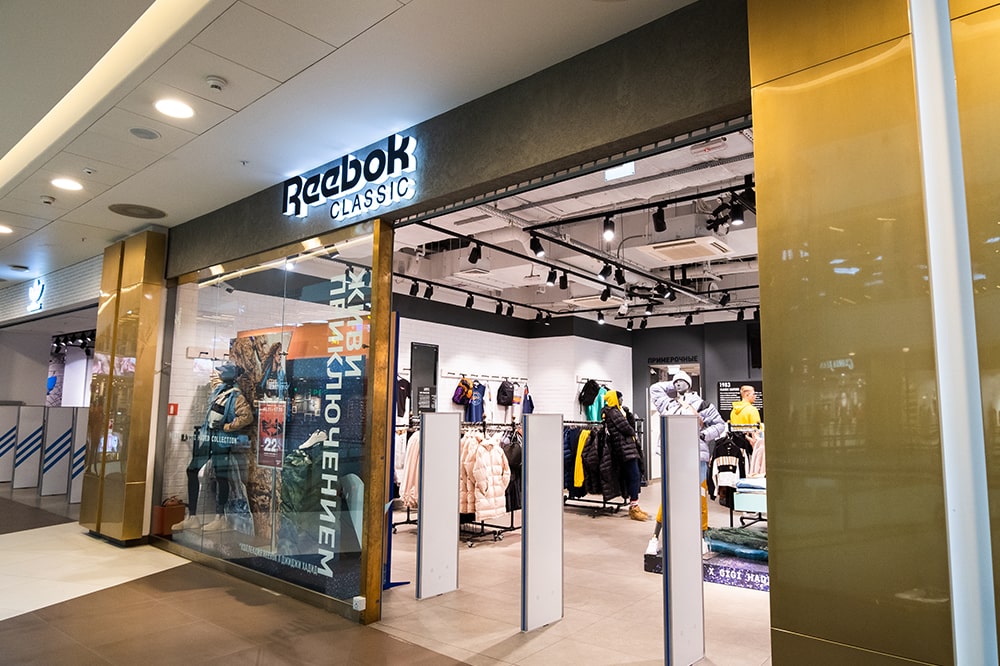 1. Fitness Tracker
A fitness tracker makes a great present for anyone who is committed to their health. Along with counting steps and calories expended, it keeps an eye on stress levels as well as heart rate, sleep, and sleep quality. You can find a fitness tracker that fits your budget thanks to the broad selection fitness trackers from companies like Fitbit and Garmin that are available at various price points.
2. Reebok Gift Card
Looking for a gift for a fitness enthusiast? A Reebok gift card is a safe bet that's sure to please. With a wide variety of options to choose from, they're sure to find something they'll love. Reebok offers athletic apparel and footwear for men, women, and kids, as well as workout accessories like gym bags and water bottles.
Check out some of Reebok's most popular products, which are perfect for using with a gift card:
Classic Leather Sneakers: This iconic sneaker features a timeless design that has remained popular for decades.
CrossFit Nano Sneakers: These durable sneakers feature advanced technology, making them a popular choice for those involved in high-intensity workouts.
Workout Ready Leggings: These leggings are a popular choice for both fitness enthusiasts and casual wear, thanks to their comfortable fit and moisture-wicking technology.
Performance T-Shirts: These t-shirts are a popular choice for sports and fitness activities, featuring advanced materials that help wick away moisture and keep you cool during your workout.
Pump Running Shoes: These running shoes feature advanced technology to provide a comfortable and supportive fit.
Floatride Running Shoes: These lightweight and supportive running shoes provide great traction and flexibility.
UFC Fight Night Gear: Reebok's line of Fight Night gear includes shorts, t-shirts, and hoodies featuring designs inspired by UFC fighters.
Les Mills Training Gear: Reebok's line of training gear includes leggings, shorts, and tops designed for high-intensity workouts.
Yoga Gear: Reebok offers a range of yoga gear, including leggings, mats, and accessories, designed for both beginners and experienced yogis.
So, with a Reebok gift card, your loved one can choose from a wide selection of practical items that will help them achieve their fitness goals.
Hey! Keep motivating and pushing others to reach their fitness goals.

Enjoy a Gift of $25 to ...
3. Resistance Bands
Any home gym would benefit from the addition of resistance bands. They are compact and offer a full-body exercise. Additionally, they are ideal for workouts outside or for vacation. For the most flexibility, look for a set with various resistance levels.
4. Foam Roller
Anyone who takes their exercise seriously needs a foam roller. They work wonders to loosen up tense muscles and shield you from harm. Find one that is solid enough to apply the necessary pressure but not so firm that using it hurts. High-quality foam rollers are available from companies like TriggerPoint and RumbleRoller.
5. Yoga Mat
For the yogi in your family, a high-quality yoga mat is a must-have. Look for one that is thick enough to provide cushioning, but not too thick that it compromises stability. Brands like Lululemon and Manduka offer top-of-the-line yoga mats, but you can also find affordable options on Amazon.
6. Running Shoes
For the runner in your family, a good pair of running shoes is essential. Look for shoes that provide adequate support and cushioning for their specific running style. Brands like Nike, Adidas, and Brooks offer a wide range of running shoes at different price points.
7. Outdoor Gear
If your fitness enthusiast loves spending time outdoors, then outdoor gear is a great gift idea. Look for items like a hydration pack, hiking boots, or a waterproof jacket. Brands like The North Face and Patagonia offer high-quality outdoor gear that is both stylish and functional.
8. Personal Training Sessions
If your fitness enthusiast is serious about reaching their fitness goals, then personal training sessions are a great gift idea. Look for a local gym or personal trainer that offers packages for multiple sessions. Not only will they get expert guidance, but they'll also stay motivated and accountable.
Your

perfect gift

for Anyone! Quick and Easy to Buy
Unique and Shows That You Care
Available for a Huge Number of Retailers
Fun to Unwrap