Camping is a beloved outdoor activity in the United States, with 78% of US households participating in outdoor recreation, according to the 2019 North American Camping Report. As a leading retailer for outdoor gear, Cabela's is the ultimate destination for camping enthusiasts.
If you have a Cabela's USA gift card, here are some top-notch camping essentials you can purchase to ensure that your next trip is a roaring success.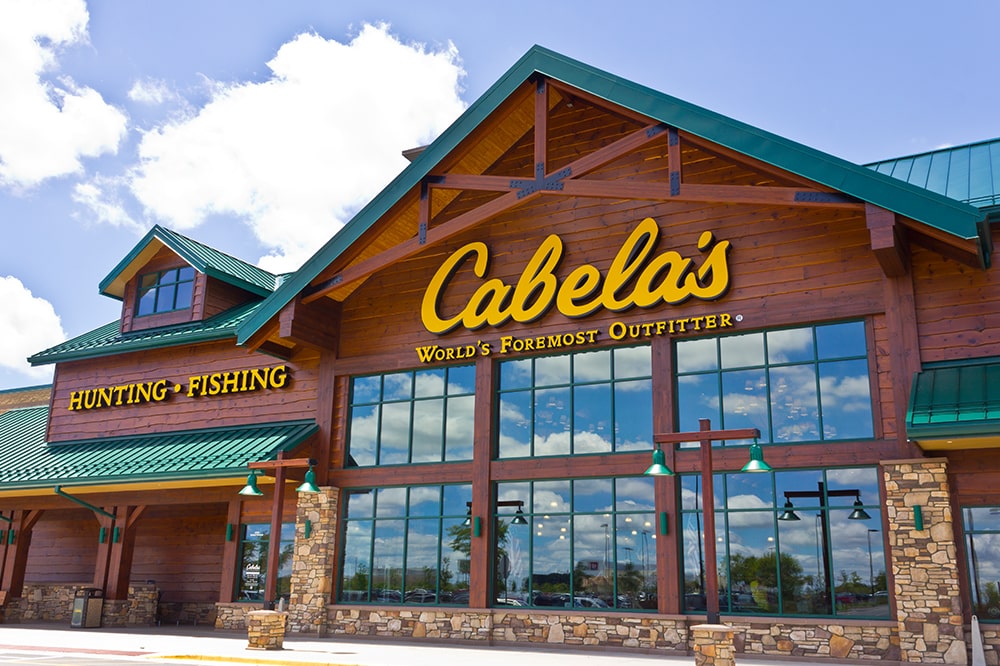 1. Tents
It's crucial to carefully consider the kind of tent that best meets your unique requirements when organizing a camping trip. The quality of the canvas itself is one of the most crucial things to consider when choosing a tent. A good tent is a necessity for any camping trip, but the kind of tent you need will rely on the kind of camping you'll be doing. The Coleman Sundome 6-Person Tent, which is ideal for bigger parties or families, is one of the many tents that Cabela's offers.
A lightweight, small, backpack-compatible tent is required if you intend to backpack while on your journey. The North Face Stormbreak 1, a portable and lightweight backpacking shelter for one person, is a fantastic choice from Cabela's.
The type of weather you might experience while camping is a crucial consideration when selecting a shelter. It is recommended to choose a tent with a rainfly for locations that frequently experience heavy rain so that you can stay dry. You'll also need a tent with adequate insulation if you're camping in colder conditions if you want to stay warm and comfortable all night. The best practices for selecting a tent involve considering the tent's weight, size, and durability as well as how simple it is to put up and how well-ventilated it is.
2. Sleeping Bags
A good sleeping bag is without a doubt one of the most important pieces of equipment when planning a camping trip. Cabela's has a wide range of sleeping bags to suit any camping style and budget, from lightweight and compact options for backpackers to heavy-duty bags for colder weather.
Consider the temperature rating when purchasing a sleeping bag. Cabela's sells a variety of bags with varying temperature ratings, so choose one that is appropriate for the lowest temperature you expect to encounter on your trip. Don't let a bad night's sleep ruin your camping trip; instead, invest in a high-quality sleeping bag from Cabela's.
3. Camp Furniture
Camp furniture can make your camping experience much more comfortable. Cabela's offers a wide range of camp furniture, including chairs, tables, and cots. Some of their chairs even come with built-in coolers or cup holders, making them perfect for relaxing around the campfire.
Hey! Explore beautiful outdoors with this gift card, and have great time.
Enjoy a Gift of $25 to ...
4. Cooking Gear
Cooking gear is essential for any camping trip. Cabela's offers a wide range of camping cookware, from basic mess kits to full-sized cooking sets, for those who plan to cook over an open fire or bring along a portable stove. Don't forget to also bring along a cooler to keep your food and drinks cold.
5. Lighting
When the sun sets, it's critical to have a dependable light source to keep your campsite well-lit and assist you in navigating through the darkness. Cabela's offers a wide range of lanterns, from compact and lightweight models to larger models that can illuminate an entire area.
Headlamps are a great option for those who desire a hands-free lighting option. Cabela's offers a variety of headlamps that are great for activities like hiking, camping, and doing chores that call for both hands. Cabela's headlamps are a dependable option for any outdoor exercise because they have adjustable straps and provide ample illumination.
6. Navigation
When planning a hike or adventure, having a reliable navigation tool is crucial. Cabela's offers a range of GPS devices, compasses, and maps to help you navigate the outdoors safely and effectively.
7. First Aid
Bringing a well-stocked first aid kit is essential when traveling since accidents can happen. Cabela's has a variety of first aid kits, ranging from small ones for minor cuts and scrapes to larger ones for more severe injuries. The contents may vary, but most include gauze, bandages, antiseptic wipes, painkillers, and medical tape. Larger kits may also include splints, scissors, and tweezers.
8. Water Filtration
Clean water is a must-have for any camping trip. Cabela's provides a range of water filters and purification systems to ensure your drinking water is safe and clean.
9. Backpacks and Bags
When embarking on a backpacking journey, it's important to have the necessary equipment. The backpack is one of the most crucial pieces of equipment as it allows you to carry all your essentials with ease. Cabela's has a wide range of backpacks to suit all kinds of backpackers. For shorter trips, a daypack is a great choice, while multi-day backpacks are ideal for longer journeys. Additionally, Cabela's offers dry bags and waterproof cases to keep your gear dry and safe in case of inclement weather.
Your

perfect gift

for Anyone! Quick and Easy to Buy
Unique and Shows That You Care
Available for a Huge Number of Retailers
Fun to Unwrap