For more than 160 years, the renowned store Macy's USA has been offering high-quality goods. They provide a wide variety of products to suit various tastes, including clothing, accessories, and house decor. Macy's has what you need, whether you're shopping for a specific event or merely want to update your wardrobe. Additionally, for an even more convenient purchasing experience, you can choose to use their E-Gift Card. Give a treat from Macy's USA to someone special or to yourself, and take pleasure in a satisfying buying trip.
You may be considering what to buy this summer if you have a Macy's USA E-Gift Certificate. Macy's has everything you need, whether you need new summer clothing, accessories, or house décor. Choosing only a few things from a large selection can be overwhelming. The best ten items to purchase with your Macy's USA E-Gift Card this summer are listed below to assist you.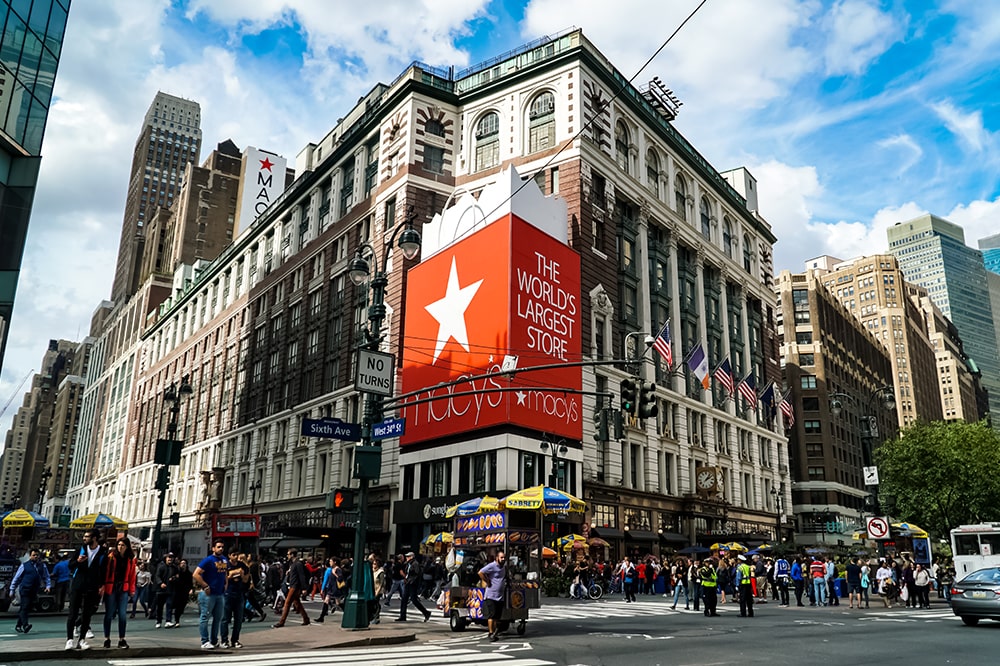 1. Swimwear
The summer is the ideal time to visit the beach or a pool and take advantage of the warm weather. And what better way to take advantage of the ocean than in a stylish and cozy swimsuit? You can choose from a sizable collection of swimwear for both men and women by using the Macy's USA E-Gift Card. Whether you like one-piece outfits or bikinis, Macy's has you covered. You can choose from a variety of designs, hues, and sizes at Macy's to find the ideal swimsuit for your style and body type. Additionally, you can purchase swimwear from some of the most well-known designer labels, including Michael Kors, Calvin Klein, and Tommy Hilfiger, to feel and appear your best while soaking up the summer sun.
2. Sunglasses
In the summer, wearing sunglasses to shield your eyes from the sun is essential, and Macy's has a wide variety to choose from. You have a variety of designer labels to choose from, such as Oakley, Michael Kors, and Ray-Ban. Both traditional designs—like aviators and wayfarers—and contemporary ones—like cat-eye and round frames—are included in the selection. You will without a doubt discover the ideal pair of shades to keep you fashionable and shielded from the sun's rays.
3. Sandals
Summer is the time to flaunt those toes with some stylish sandals! Macy's has a wide range of sandals for both guys and gals, including brands like Steve Madden, Clarks, and Birkenstock. Whether you want trendy slides, comfy flip-flops, or fashionable wedges, don't wait! Get those cute sandals and rock them this summer!
Here's a gift card to shop a beach towel. Enjoy the sand, surf, and sun!
Enjoy a Gift of $25 to ...

4. Dresses
Summer dresses are flexible and ideal for any event, from a night out to a stroll. You can craft the ideal look for any summer event by selecting from a variety of lengths, styles, and colors. A maxi dress can be dressed up with heels for an evening out or down with sandals for a casual daily appearance. Cocktail dresses are ideal for a formal event, while sundresses are great for a day at the beach or a summer barbeque. Consider your body shape and the style that best suits your figure when selecting a dress. Don't forget to have fun with your accessories to finish off your summer look, like a cute set of earrings or a statement necklace!
5. Shorts
An excellent asset to any summertime wardrobe are shorts. To suit your preferences, a range of lengths, hues, and designs are available. Wear a graphic tee, shoes, and denim shorts for a laid-back appearance. Choose chino shorts with a button-up blouse, loafers, and an elegant appearance.
Longer shorts may be more flattering on taller people, while shorter shorts may lengthen the thighs of shorter people. Choose a look that will ultimately make you feel strong and at ease in the summer heat!
6. T-shirts
There are numerous methods to style t-shirts, which are a necessity for any laid-back summer day. While a plain tee can be dressed up with accessories like statement jewelry or a vibrant scarf, a graphic tee can give your ensemble some personality. Try out various cuts, hues, and prints to discover the ideal tee for your summer wardrobe. Also, don't neglect to think about the fit because a well-fitted tee can improve your appearance and make you feel more at ease and confident.
7. Beach Towels
If you're heading to the beach this summer, a beach towel is a must-have item. Macy's has a variety of beach towels to choose from, including designer brands such as Tommy Hilfiger and Martha Stewart. You can choose from different sizes, colors, and prints.
Your

perfect gift

for Anyone! Quick and Easy to Buy
Unique and Shows That You Care
Available for a Huge Number of Retailers
Fun to Unwrap