The holiday season can be a wonderful time of year, but it can also be stressful when it comes to finding the perfect gifts for your loved ones. Fear not, because I'm here to help! Below are some of the best holiday gift ideas that will bring joy and happiness to your friends and family.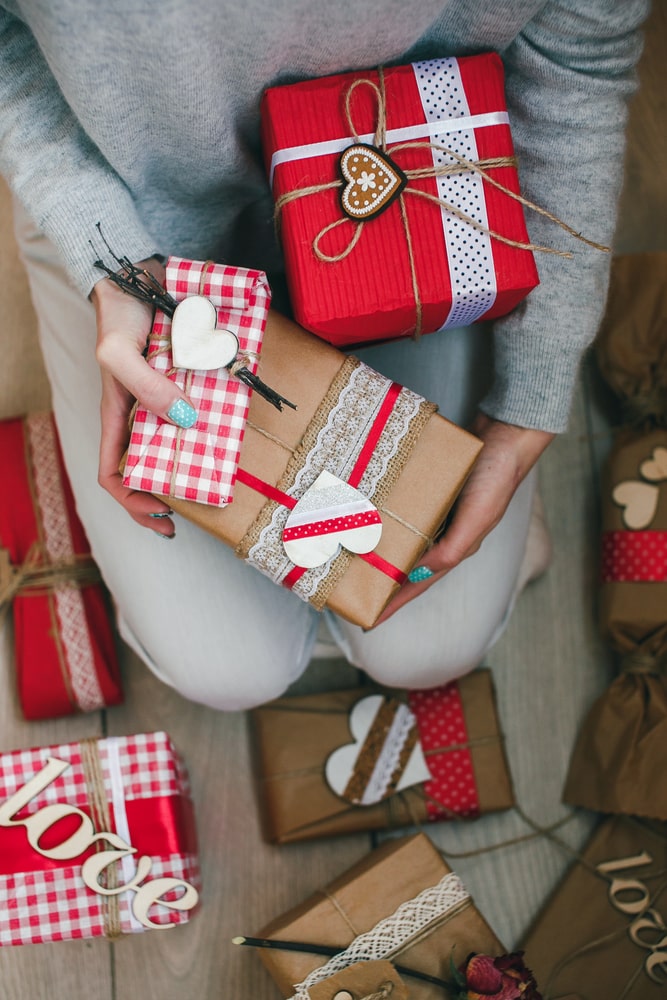 Classic Gift Cards: Best Buy and Geek Squad
Gift cards may seem impersonal, but they can be a safe bet when it comes to gift giving. Consider giving a gift card from Best Buy or Geek Squad. As two of the most popular tech stores in the world, your loved ones will have the chance to buy the latest gadgets and electronics. Plus, with a Geek Squad gift card, they can also enjoy the convenience of expert tech support and repairs.
Subscription Boxes
Looking for a gift that keeps on surprising and delighting your loved ones long after the holiday season has passed? Look no further than subscription boxes!
With a subscription box, you can give your friends and family the gift of discovery and excitement every month. From beauty products that pamper and indulge, to snacks that tantalize the taste buds, to books that transport them to new worlds, there are subscription boxes for every taste and interest.
And the best part? Subscription boxes are versatile and come in a range of budgets, so you can find the perfect fit for everyone on your list. Plus, they're a practical and thoughtful gift that keeps on giving long after the wrapping paper has been discarded.
So skip the typical one-time gift and give the gift of surprise and delight with a subscription box. It's the perfect way to show your loved ones how much you care all year round.
Cooking Classes or Meal Kit Delivery Services
If you're looking for a gift that will satisfy the taste buds of the foodies in your life, why not consider a cooking class or meal kit delivery service? With many people still spending more time at home, learning new cooking techniques or receiving fresh ingredients at their doorstep can be a fun and practical way to spice up their culinary adventures.
Alternatively, a meal kit delivery service can be a great gift for those who love to cook but may not have the time or resources to shop for ingredients. With a meal kit subscription, your loved ones will receive pre-measured ingredients and step-by-step instructions to make delicious meals right in their own kitchen. Plus, many meal kit services offer options for special diets or dietary restrictions, making it a thoughtful and personalized gift.
And, by choosing a local business that offers cooking classes or meal kit delivery services, you can also support small businesses and local economies during this holiday season. So whether you choose a cooking class or a meal kit subscription, you'll be giving a thoughtful and practical gift that will be appreciated by any food enthusiast on your holiday list.
Plus, meal kits can be customized to suit specific dietary needs or preferences, making it a thoughtful and personalized gift option.
Give thanks for a little, and you will find a lot.
Enjoy a Gift of $25 to ...

Sentimental Gifts: Photo Albums and Personalized Calendars
In today's fast-paced digital world, the value of tangible keepsakes cannot be overstated. Nothing compares to holding a precious memory in your hands and reliving the joy it brings. This holiday season, consider giving your loved ones a unique and heartfelt gift that captures their most cherished moments in a beautiful photo album or personalized calendar.
Gather your favorite photos, from old-school polaroids to digital prints, and curate them into a stunning album that tells a story. Whether it's a compilation of family vacation photos or a collection of candid shots, your loved one is sure to treasure this thoughtful and personal gift for years to come.
If you're looking for something more practical yet equally sentimental, a personalized calendar is the perfect choice. Choose from a range of styles and designs and customize each page with your favorite photos and memories. Not only will it be a beautiful addition to their home or office, but it will also be a daily reminder of the special moments you've shared together.
Experience Gifts
For the adventurous souls, consider giving an experience gift. From skydiving to hot air balloon rides to wine tasting, there are plenty of unique experiences that will create memories to last a lifetime. Many companies offer gift certificates or vouchers, making it easy to give the gift of adventure without having to plan every detail.
Personalized Jewelry
For a unique and heartfelt gift, consider giving personalized jewelry. From engraved necklaces to custom bracelets, there are many options to choose from. Pick something that reflects your loved one's personality and style for a gift they'll treasure.
Fitness Gear
For the fitness enthusiasts in your life, consider giving some new gear to help them reach their goals. From yoga mats to resistance bands to smartwatches, there are plenty of options to choose from. Plus, it's a great way to show your support for their healthy lifestyle.
Plant Gifts
Plants are a beautiful and thoughtful gift that can brighten up any space. Consider giving a potted plant or a small herb garden kit for your loved one to enjoy. Not only are plants aesthetically pleasing, but they also have many health benefits.
Self-Care Products
This year has been particularly stressful, so why not give the gift of relaxation? Consider putting together a self-care gift basket with items like candles, bath bombs, and face masks. It's a thoughtful way to encourage your loved one to take some time for themselves.
Handmade Gifts
For a truly unique gift, consider making something by hand. From knitting scarves to painting canvases to baking cookies, there are endless possibilities. Handmade gifts are not only thoughtful, but they also show your loved one how much you care about them.
Your

perfect gift

for Anyone! Quick and Easy to Buy
Unique and Shows That You Care
Available for a Huge Number of Retailers
Fun to Unwrap