Are you struggling to find the perfect gift for the young adult in your life? Look no further! As a fellow young adult, I have some great gift ideas that are sure to please.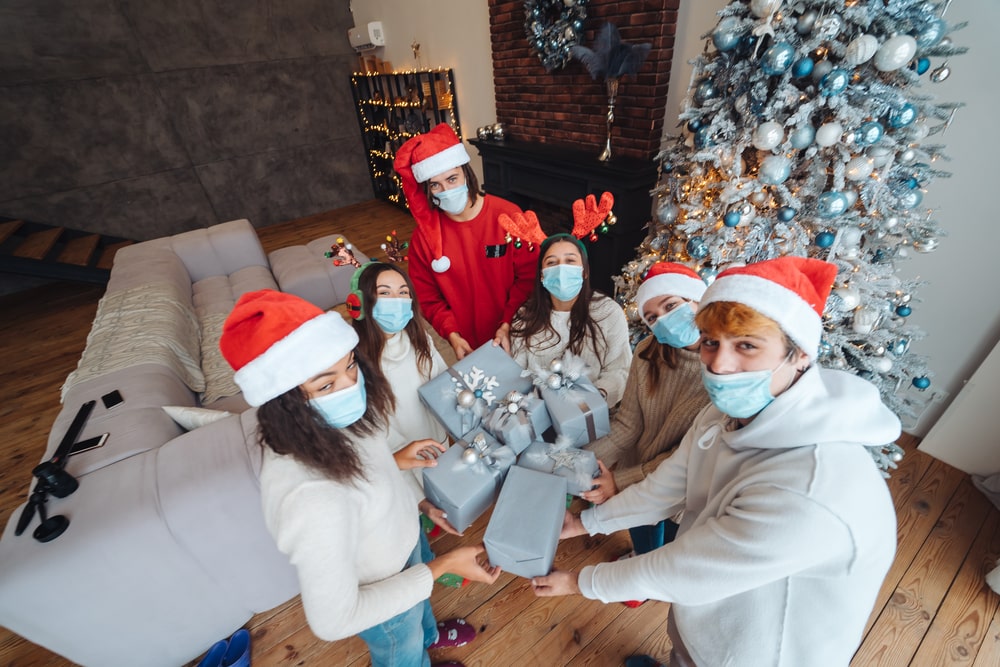 1. Perlego Gift Card
As a student, textbooks can be the bane of our existence. But with a Perlego gift card, we can access thousands of textbooks and academic materials online. It's the gift that keeps on giving, and any young adult would appreciate the savings on textbooks.
With a Perlego gift card, young adults can access textbooks, academic materials, and even leisure reading online. It's the perfect gift for any student or book lover.
2. Wireless Headphones
We all enjoy a nice pair of headphones, let's face it. Wireless headphones are a game-changer for all of our activities, including commuting, exercising, and attempting to concentrate. Additionally, they are available in a range of price points, so you can locate a pair that is within your means.
3. Instant Pot
Cooking can be stressful, particularly for young adults who are moving out on their own for the first time. With an Instant Pot, preparation is quick and effective. It can cook anything with a range of settings, including soup, rice, and yoghurt. Furthermore, it saves time and effort, which is advantageous for any active young adult.
4. Fitness Tracker
Many young people value their health and fitness. They can monitor their progress and keep track of their goals with the aid of a fitness tracker. A fitness tracker is a wonderful present for anyone who wants to stay fit and healthy because it can do everything from measuring steps to monitoring heart rate.
Beyond just monitoring steps and heart rate, fitness trackers have many other advantages. Young adults can use them to monitor their sleep patterns, establish and accomplish fitness objectives, and even get reminders to move around during the day. Numerous fitness trackers also come with companion apps that offer individualised coaching and workout routines. An excellent gift for anyone who wishes to take charge of their health and fitness is a fitness tracker, in general.
5. Coffee Maker
For a lot of young adults, coffee is an essential part of their daily routine. Whether it's to wake up in the morning, power through a busy workday, or just as a comforting ritual, coffee plays an important role in their lives. However, buying coffee from cafes and coffee shops can quickly add up and become quite expensive.
That's where having a coffee maker comes in handy. Not only does it allow young adults to save money by making their own coffee at home, but it also saves them time in the morning rush. Imagine waking up to the smell of freshly brewed coffee without having to leave your house – it's the ultimate convenience!
Moreover, having a coffee maker also gives young adults the freedom to experiment with different types of coffee and brewing methods. They can explore different beans, roasts, and flavors, and even try out different brewing techniques such as drip, French press, or pour-over. This can be a fun and rewarding experience that can help them discover their own unique taste preferences.
6. Plants
Plants are a great gift for anyone who wants to add some greenery to their living space. They're low maintenance and can brighten up any room. Plus, they're great for improving air quality and reducing stress.
Plants not only add some greenery to living spaces but also have numerous benefits. They can help improve air quality by removing pollutants and increasing oxygen levels. Additionally, they can reduce stress and anxiety levels, making them great for creating a relaxing and peaceful environment. Finally, plants can also help increase productivity and creativity, which is a great benefit for anyone who needs to focus and work from home.
7. Board Games
Board games are a great way to spend time with friends and family. They can provide hours of entertainment and bring people together. Plus, there are so many different types of board games to choose from, so you're sure to find one that suits the young adult in your life.
Some board game examples that young adults might enjoy include Settlers of Catan, Ticket to Ride, Codenames, and Betrayal at Baldur's Gate.
Hey! Use this gift card because You Make Me Happy. Hope This Makes You Happy As Well.

Enjoy a Gift of $25 to ...
8. Personalized Journal
Many young adults enjoy journaling, whether it's for self-reflection or creative writing. A personalized journal can make a great gift, as it shows that you've put thought into their interests and personality. Plus, it's something they can use for years to come.
9. Smart Speaker
Smart speakers are becoming increasingly popular, and for good reason. They can play music, set reminders, answer questions, and even control other smart devices in the home. A smart speaker is a great gift for any young adult who wants to stay connected and organized.
10. Cooking Class
For the young adult who wants to learn how to cook, a cooking class can be a fun and educational gift. It's a great way to learn new skills and techniques, and it can be a fun social activity as well. Plus, they get to enjoy the fruits of their labor at the end of the class!
11. Travel Accessories
For the young adult who loves to travel, travel accessories can make a great gift. Whether it's a passport holder, a travel pillow, or a portable charger, these items can make their travels more comfortable and convenient.
Some more examples to gift include:
Inflatable neck pillow

Compression packing bags

Travel-friendly reusable cutlery set

Waterproof phone case

Collapsible water bottle
12. Subscription Box
Subscription boxes are a fun way to try out new products and experiences. There are subscription boxes for everything from beauty products to snacks to books. It's the gift that keeps on giving, as they'll receive a new box every month.
13. Language Learning Course
Learning a new language can be a fun and rewarding experience. A language learning course, whether it's online or in-person, can be a great gift for the young adult who has expressed interest in learning a new language.
14. Art Supplies
For the young adult who is creative or artistic, art supplies can make a great gift. Whether it's a set of watercolors, a sketchbook, or a set of markers, these supplies can encourage them to explore their creativity and try new things.
Your

perfect gift

for Anyone! Quick and Easy to Buy
Unique and Shows That You Care
Available for a Huge Number of Retailers
Fun to Unwrap