Mother's Day is a special time to celebrate the amazing women in our lives who have nurtured and cared for us over the years. It's a time to show gratitude and appreciation for all the love and support they've given us. One of the best ways to do that is by giving a thoughtful gift that shows how much we care. And when it comes to gifts, many people find that gift cards are a better option compared to traditional gifts.
Gift cards offer the perfect balance of practicality and personalization. With a gift card, you can give the gift of choice, allowing your mom to pick out exactly what she wants. This is especially important for moms who can be picky or hard to buy for. Plus, gift cards are convenient and easy to use. They can be redeemed online or in-store and they never expire.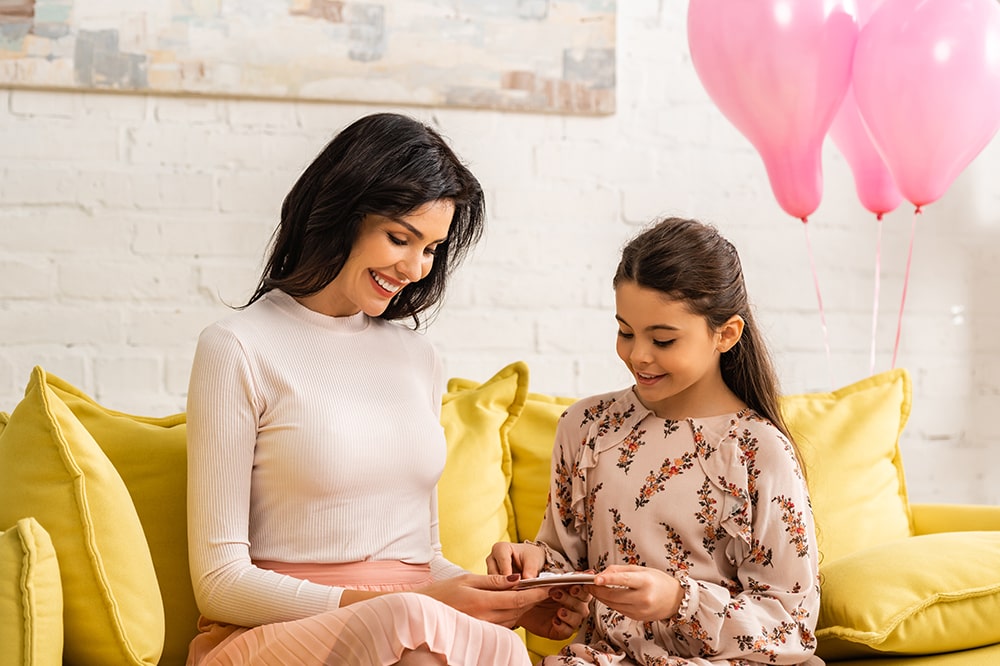 Another reason why gift cards are a great option for Mother's Day is that they allow you to cater to your mom's interests and hobbies. If your mom is into fashion and beauty, you could give her a gift card to her favorite clothing store or spa. If she's a foodie, a gift card to a fancy restaurant or cooking store would be perfect. The options are endless and there's something for every mom out there.
In this blog, let's discuss some popular gift card options for your mom that she would appreciate. But before that, are you still wondering if buying a gift card is a good idea? Read on!
Is a Gift Card A Good Idea?
Let's do some myth-busting here! Gift cards are often associated with the myth that they are lazy gifts! No, they aren't! Gift cards are in fact more thoughtful than buying a gift and expecting your loved one to be happy about it!
For many reasons, especially for women, gift cards are preferable to gifts. One benefit of gift cards is that they let her decide exactly what she wants. No more getting presents that she won't wear or utilize. A gift card gives her the freedom to choose exactly what she wants, according to her likes, preferences, and needs.
Gift cards are also ideal for working women because of how convenient they are. There is no need to visit the store, battle for parking, or stand in line. Online gift card redemption is possible from the convenience of your home. Additionally, you won't have to worry about shipping or delivery delays. Simply buy the gift card and have it delivered to the intended recipient.
Moreover, gift cards are fantastic because they never lose their value. When gifting your mom a gift card from her favorite store, she is free to select anything she desires at her own leisure or even reserve it for a particular occasion. This frees her from feeling obligated to use her gift immediately away, allowing her to appreciate it fully.
To my mom, my friend, my angel. Happy Mother's Day!

Enjoy a Gift of $25 to ...

12 Gift Card Ideas for Mother's Day
Here's a list of 12 thoughtful and unique gift card ideas for the women in your life, whether it be your sister, mom, friend, or significant other. These ideas are perfect for friends, family, coworkers, or anyone else who deserves a little treat. These gift cards can be used to purchase anything from clothes, beauty products, home decor, or even a relaxing spa day.
Clothing Stores Gift Card: Give the gift of a new wardrobe with a gift card to a popular clothing store like Forever 21, H&M, or Zara. This gift card allows the recipient to pick out something they love and feel confident in.
Makeup Stores Gift Card: Makeup is a way for many women to express themselves and enhance their natural beauty. Gift cards to Sephora, Ulta, or MAC Cosmetics will let the recipient try out new products and make them feel pampered.
Home Decor Gift Card: Help the women in your life turn their house into a home with a gift card to home decor stores like IKEA, Pottery Barn, or West Elm.
Amazon Gift Card: Amazon has everything from books and movies to home goods and fashion. With an Amazon gift card, the recipient can buy anything their heart desires.
Food Delivery Gift Card: Treat the women in your life to a night in with a gift card to a food delivery service like Grubhub, DoorDash, or Uber Eats.
Bookstores Gift Card: If the woman in your life loves to read, a gift card to a bookstore like Barnes & Noble or Books-A-Million is a great option. They can buy a new book or two and spend a relaxing evening at home.
Yoga/Gym Gift Card: Help the women in your life stay healthy and fit with a gift card to a local yoga studio or gym.
Craft Stores Gift Card: Give the gift of creativity with a gift card to craft stores like Michaels, Jo-Ann Fabrics, or Hobby Lobby. The recipient can buy supplies and make something special for themselves or their home.
Music Stores Gift Card: For the music-loving women in your life, a gift card to a music store like iTunes, Spotify, or Apple Music is a great option.
Movie Theater Gift Card: Give the gift of a night out with a gift card to a movie theater. She can grab some popcorn, sit back, and enjoy the latest blockbuster.
Coffee Shop Gift Card: Give the gift of coffee with a gift card to a local coffee shop. The recipient can enjoy their favorite drink and catch up with friends or get some work done.
Art Supply Gift Card: Give the gift of creativity with a gift card to an art supply store. The recipient can buy supplies and create something beautiful for their home.
Your

perfect gift

for Anyone! Quick and Easy to Buy
Unique and Shows That You Care
Available for a Huge Number of Retailers
Fun to Unwrap