The world of gift-giving is changing, and online gift cards for restaurants are at the forefront of this revolution. More and more people are opting for online gift cards as a quick and easy way to show appreciation for their loved ones. Let's explore how such online gift cards for restaurants are revolutionizing gift-giving and why you should consider them for your next special occasion.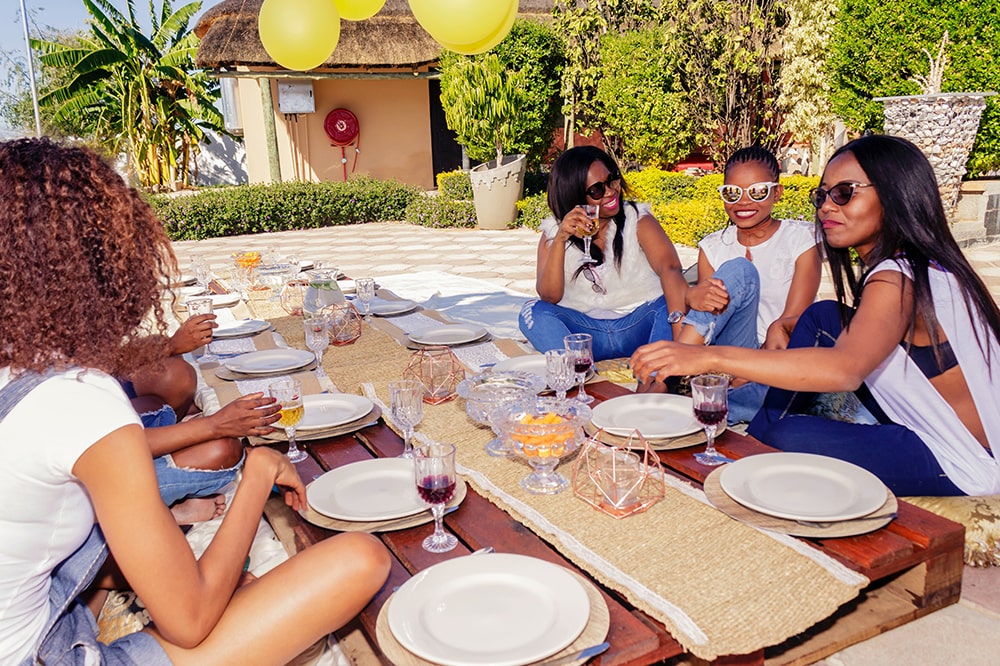 Convenience is Key
One of the main reasons why online gift cards for restaurants are gaining popularity is convenience. With just a few clicks, you can purchase a gift card for your favorite restaurant and send it to your loved one's email. No more running to the store to buy a physical gift card or worrying about mailing it on time. Plus, your recipient can use the gift card right away or save it for a special occasion.
Personalized Gifts
Another advantage of online gift cards for restaurants is the ability to personalize them. You can choose the amount you want to gift, write a personalized message, and even choose the design of the gift card. This allows you to create a unique and thoughtful gift that your loved one will appreciate.
Support Local Businesses
Online gift cards for restaurants also have a positive impact on local businesses. By purchasing a gift card, you are supporting the restaurant and helping them stay afloat during tough times. This is especially important during the pandemic, when many restaurants are struggling to survive. So not only are you giving a great gift to your loved one, but you're also helping out the community.
Last-Minute Gift Idea
Are you someone who always forgets special occasions until the last minute? Online gift cards for restaurants are perfect for you! You can purchase them at any time and send them instantly. This makes them a great option for birthdays, anniversaries, and even Valentine's Day.
Contactless and Safe
In the current world, contactless and safe options are more important than ever. Online gift cards for restaurants allow you to send a gift without having to leave your house or interact with others. This is a safe and convenient option for everyone, especially for those who are immunocompromised.
Budget-Friendly Gift
Online gift cards for restaurants are a budget-friendly option that doesn't compromise on the quality of the gift. You can choose the amount you want to gift, which makes it a great option for those who want to give a meaningful gift without breaking the bank.
Now that you know why gift cards are becoming a popular trend, let's look at some ideas on how you can gift online gift cards for restaurants in the most creative ways.
Here's to many happy cakes and fries in your future! HBD my friend!
Enjoy a Gift of $25 to ...
Ideas for Gifting Online Gift Cards for Restaurants
Here are some ideas to make your gift card gifting experience extra special:
1. Personalize your message
Adding a personalized message can go a long way in making your gift card feel more thoughtful and heartfelt. Use humor, memories, or inside jokes to make the message extra special. For example, if you're gifting a gift card to a friend who loves burgers, you could write, "Here's to many happy burgers and fries in your future! Happy birthday, my friend!"
2. Choose a unique design
Many online gift card providers offer customizable designs for their cards. Choose a design that reflects the personality of the recipient, or opt for something that is fun and eye-catching. Some restaurants even have their own branded gift cards, which can make for a great collector's item.
3. Plan a virtual dinner date
Even though you can't physically share a meal together, you can still plan a virtual dinner date with your loved one. Set a date and time to both order takeout or delivery from the same restaurant and enjoy the meal together over a video call. It's a fun way to feel connected and share a special moment, even if you're miles apart.
4. Consider dietary restrictions
If you know the recipient has dietary restrictions, make sure to choose a restaurant that can accommodate their needs. Many restaurants now offer vegan, gluten-free, or other specialty menus, so do some research to find the perfect fit. If your recipient is a true foodie, consider giving them a gift card to a restaurant that offers a unique dining experience. This could be a chef's tasting menu, a farm-to-table restaurant, or a restaurant that specializes in a particular type of cuisine.
5. Try something new
Explore new flavors and cuisines by giving them a gift card to a restaurant they've never been to before. If they love Italian food, you could give them a gift card to a new Ethiopian restaurant in town. It's a fun way to mix things up and try something new. Also, a gift card to a dessert spot, like a local bakery or ice cream shop can also be a fun way to indulge in a sweet treat and a great option for those who have everything they need.
6. Present your gift card creatively
One idea is to include a small item that is related to the eatery or cuisine or along with your gift card. Making a themed presentation that relates to the event or celebration is another option. You could include a gift certificate to a romantic eatery with a bouquet of flowers or a box of chocolates in the form of a heart for Valentine's Day. You could include a balloon bouquet or a custom cake topper with a gift card to a favorite eatery as a birthday present. Additionally, you can add some flair to your gift card display by using special wrapping paper or a gift box. This enhances the gift's personalization while also making it more fun to open.
Your

perfect gift

for Anyone! Quick and Easy to Buy
Unique and Shows That You Care
Available for a Huge Number of Retailers
Fun to Unwrap