Gift-giving has always been an important part of our lives. Whether it's for a birthday, wedding, or any other occasion, we always want to give a gift that shows how much we care. However, traditional gift-giving methods like physical gifts can be challenging, especially when it comes to choosing the right gift. Fortunately, gift certificates for restaurants have emerged as a game-changer in the world of gift-giving, and here's how they are revolutionizing the art of giving.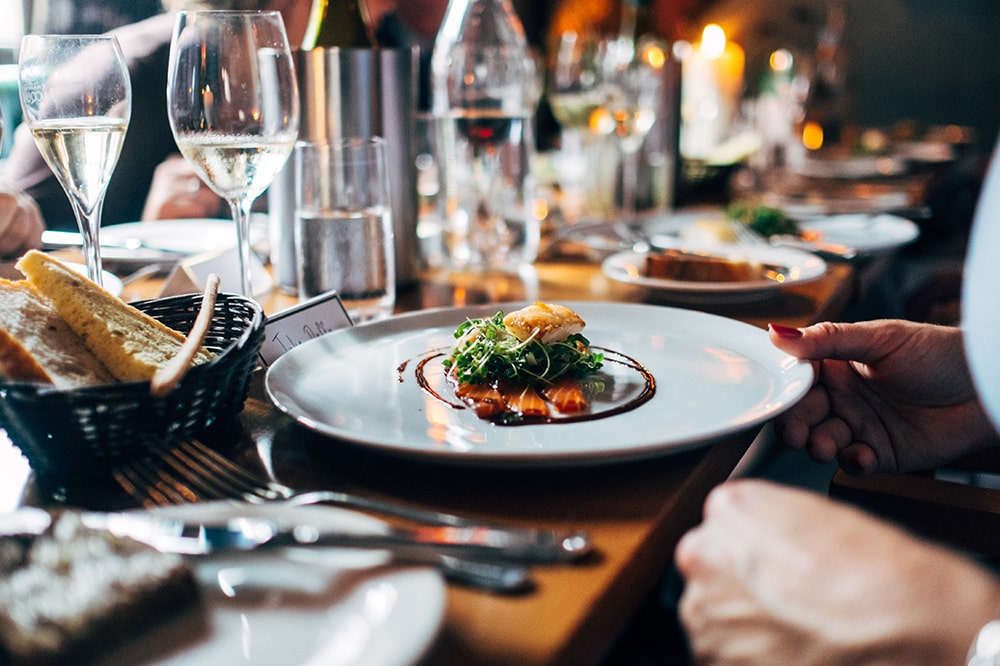 Comfort and practicality
The fact that restaurant gift certificates are so simple to buy and present is one of the main factors contributing to their popularity. They are available for purchase online, and frequently, you can even alter the certificate's look. This entails that you can obtain a unique and considerate gift from the comfort of your house. Additionally, the gift certificate is a handy choice for last-minute gifts because it can be given to anyone, anywhere, at any time.
Unique and Personalized Gifts
Restaurant gift cards let you add a customised touch to your present. You can pick the recipient's favourite restaurant or perhaps a brand-new establishment you believe they'll like. The gift certificate can be personalised with a note to make it even more unique. The gift feels special and suited to the recipient's preferences because the recipient can select the eatery.
Supporting Local Restaurants
One of the biggest advantages of gift certificates for restaurants is that they help support local businesses. According to a recent survey, 92% of restaurants reported a decline in sales due to the COVID-19 pandemic. By purchasing a gift certificate, you can help support your local restaurant and help them stay afloat during these difficult times. Additionally, restaurants can use gift certificates as a way to generate revenue, which is particularly important during slower seasons or when launching new menu items.
Flexible and Versatile
Gift certificates for restaurants offer flexibility and versatility for both the giver and the receiver. For the giver, you can choose the amount you want to give and the restaurant, making it a budget-friendly option that doesn't compromise on quality. The receiver has the flexibility to use the certificate at their own convenience, whether it's for a special occasion or just a regular night out. Furthermore, gift certificates can be used for any item on the restaurant's menu, making it an excellent choice for those who are picky or have specific dietary requirements.
Socially Distanced Gifting
In the current world, social distancing is essential, and gift certificates for restaurants offer a safe way to give a gift without physical contact. You can purchase the certificate online and have it delivered to the recipient via email or text. This is an excellent option for those who may live far away or for those who you cannot see in person due to social distancing restrictions.
Creative Presentations
While gift certificates for restaurants are already thoughtful gifts, you can take it to the next level with a creative presentation. There are many ways to present a gift certificate, including in a small basket with some restaurant-related items like a menu or a small bottle of wine. You could also write a personalized note or poem to accompany the certificate. The options are endless, and with a little creativity, you can make your gift certificate feel even more special.
Now that you know why gift cards are becoming a popular trend, let's look at some ideas on how you can gift online gift cards for restaurants in the most creative ways.
Hey Buddy! It's so nice sharing delicious meal with a friend like you.
Enjoy a Gift of $25 to ...
How To Make Gift Certificates for Restaurants Extra Special?
Here are some ideas to make your gift card gifting experience extra special:
1. Personalize your message
Adding a personalized message can go a long way in making your gift card feel more thoughtful and heartfelt. Use humor, memories, or inside jokes to make the message extra special. For example, if you're gifting a gift card to a friend who loves burgers, you could write, "Here's to many happy burgers and fries in your future! Happy birthday, my friend!"
2. Consider dietary restrictions
If you know the recipient has dietary restrictions, make sure to choose a restaurant that can accommodate their needs. Many restaurants now offer vegan, gluten-free, or other specialty menus, so do some research to find the perfect fit. If your recipient is a true foodie, consider giving them a gift card to a restaurant that offers a unique dining experience. This could be a chef's tasting menu, a farm-to-table restaurant, or a restaurant that specializes in a particular type of cuisine.
3. Try something new
Explore new flavors and cuisines by giving them a gift card to a restaurant they've never been to before. If they love Italian food, you could give them a gift card to a new Ethiopian restaurant in town. It's a fun way to mix things up and try something new. Also, a gift card to a dessert spot, like a local bakery or ice cream shop can also be a fun way to indulge in a sweet treat and a great option for those who have everything they need.
4. Present your gift card creatively
One idea is to include a small item that is related to the eatery or cuisine or along with your gift card. Making a themed presentation that relates to the event or celebration is another option. You could include a gift certificate to a romantic eatery with a bouquet of flowers or a box of chocolates in the form of a heart for Valentine's Day. You could include a balloon bouquet or a custom cake topper with a gift card to a favorite eatery as a birthday present. Additionally, you can add some flair to your gift card display by using special wrapping paper or a gift box. This enhances the gift's personalization while also making it more fun to open.
Your

perfect gift

for Anyone! Quick and Easy to Buy
Unique and Shows That You Care
Available for a Huge Number of Retailers
Fun to Unwrap