Hey there fashion lovers! If you're on the hunt for trendy and affordable clothes, you've probably heard of H&M. But did you know that they're not just any old fashion brand?
They're actually committed to promoting sustainable and ethical fashion practices, and that's reflected in everything they do. And get this – they even have gift cards that let you give the gift of fashion while supporting their mission!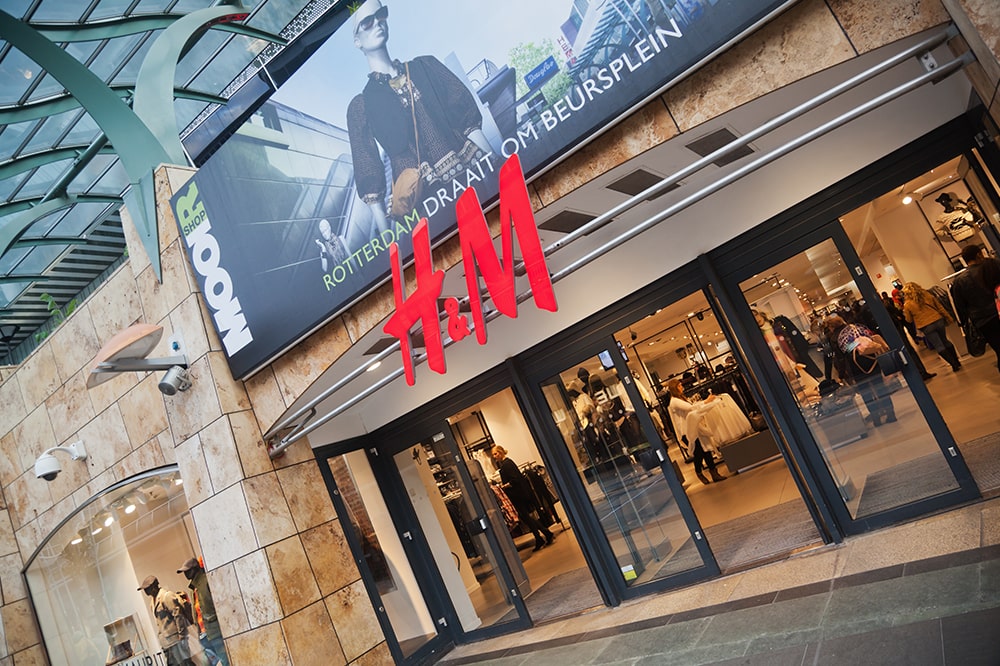 Sustainable Materials
H&M is all about sustainability, and one way they're achieving it is by incorporating sustainable materials like organic cotton, recycled polyester, and TENCEL™ Lyocell into their products. By doing so, they reduce their carbon footprint and promote environmentally conscious practices. They've set a goal to use 100% sustainably sourced cotton by 2030, which is a great step in the right direction.
Circular Economy
H&M is also all about circularity. They offer customers the option to recycle their old clothes in H&M stores, and they even use recycled materials for packaging. They've also introduced a garment collection program that recycles old clothes to create new fibers. This program has already collected over 111,000 tons of textiles worldwide – talk about making a difference!
Fair Labor Practices
H&M is committed to ensuring that their production process is ethical and fair. They have a Code of Conduct that requires their suppliers to meet certain labor standards, including fair wages, safe working conditions, and no child labor. They also provide training to their suppliers to ensure that they're compliant with their standards. Additionally, H&M has launched initiatives to empower women and promote gender equality in their supply chain. Kudos to them for being socially responsible!
Efforts to Reduce Carbon Footprint
H&M is doing its part to reduce its carbon footprint. They've launched initiatives like using renewable energy in their stores and offices and promoting carpooling and public transportation for employees. They've also set a goal to become climate positive by 2030 by reducing their emissions and investing in carbon offsetting projects. This kind of forward-thinking is exactly what we need to protect our planet.
Hey honey! Dress to impress with this gift card. Happy Anniversary!
Enjoy a Gift of $25 to ...
Collaboration with Ethical Fashion Organizations
H&M has partnered with ethical fashion organizations like the Better Cotton Initiative and the Ellen MacArthur Foundation to promote sustainable practices throughout the fashion industry. They've also collaborated with designers and celebrities to create sustainable fashion collections. How cool is that? It's great to see a fashion brand taking responsibility and leading the way in sustainability.
H&M's collaboration with ethical fashion organizations is a testament to their commitment to sustainability and ethics. The Better Cotton Initiative (BCI) is one such organization that H&M has partnered with. BCI is a non-profit organization that works to make global cotton production better for the people who produce it, better for the environment it grows in, and better for the future of the sector. H&M was one of the founding members of BCI and is now the world's biggest user of sustainable cotton.
The Ellen MacArthur Foundation is another ethical fashion organization that H&M has collaborated with. This foundation promotes a circular economy and works to eliminate waste by design. H&M partnered with the foundation to launch the "Circular Design Speeds" program, which aims to accelerate the transition to a circular fashion industry.
H&M has also collaborated with other designers and celebrities to create sustainable fashion collections. They've partnered with the likes of M.I.A, Kenzo, and Conscious Exclusive to produce collections that are not only stylish but also environmentally friendly. These collaborations showcase the possibilities of sustainable fashion and highlight the importance of ethical practices in the industry.
Overall, H&M's collaborations with ethical fashion organizations and designers demonstrate their commitment to creating a more sustainable and ethical fashion industry. By working with like-minded partners, they're able to make a bigger impact and create positive change in the industry. It's exciting to see what kind of sustainable fashion innovations they'll create in the future!
H&M Gift Cards
And don't forget about H&M gift cards! They're the perfect way to give the gift of fashion while also supporting a brand that's committed to sustainability and ethics. Plus, who doesn't love a good shopping spree?
If you're looking for a gift for a fashion lover, H&M gift cards are a great option. They offer a wide variety of clothing, accessories, and home decor items, so there's something for everyone. The gift cards are available both in-store and online, making it easy to purchase them.
Another great thing about H&M gift cards is that they can be reloaded, making them a convenient and sustainable option. Instead of buying a new gift card every time, you can simply add more money to an existing one. This reduces waste and is better for the environment.
H&M gift cards also come with no expiration date, so you can use them whenever you want. This is great for those who like to take their time when shopping, as they won't have to worry about the gift card expiring before they get a chance to use it.
Lastly, H&M gift cards can be redeemed both in-store and online, giving the recipient the flexibility to choose how they want to shop. They can browse through H&M's website from the comfort of their own home, or they can visit one of H&M's many physical stores to try on clothes and see the items in person.
Overall, H&M gift cards are a great option for anyone looking to give the gift of fashion. They're convenient, sustainable, and flexible, making them a great choice for any occasion.
Your

perfect gift

for Anyone! Quick and Easy to Buy
Unique and Shows That You Care
Available for a Huge Number of Retailers
Fun to Unwrap