Are you an Amazon aficionado seeking to optimize your online shopping experience? Do you desire a means to enhance the convenience and security of your Amazon purchases?
If the thought of fraudulent or unapproved charges on your credit card while shopping online leaves you apprehensive, rest assured that you are not alone. And if you lack a credit card, you may be forfeiting some of the most exceptional deals and privileged offers accessible on Amazon.
Enter the Visa gift card, a solution allowing you to shop confidently on Amazon, safely knowing your purchases are secure and protected. You can also seize all the fantastic bargains and exclusive benefits that Amazon Prime members enjoy without fear of unauthorized charges or fraud.

The Advantages of Using a Visa Gift Card Specifically
Are you looking for a versatile and pragmatic gift option that delivers many benefits? Look no further than the Visa gift card, which boasts numerous advantages. Foremost among these is the gift card's flexibility. Unlike store-specific gift cards, the Visa gift card offers a boundless array of options for shopping and dining, as it can be used at any establishment that accepts Visa.
Moreover, the gift card's widespread acceptance is a significant benefit. You can decide whether a particular store or restaurant will accept the gift card. The Visa gift card is welcomed at any Visa-accepting establishment, making it a fantastic choice for adventurous souls who relish new experiences and discoveries.
With its convenience, adaptability, and easy replacement options in case of loss or theft, the Visa gift card affords you added security and peace of mind. Whether you're seeking to indulge in retail therapy, savor fine dining, or immerse yourself in entertainment, the Visa gift card is a priceless asset that will serve you well.
How to Obtain a Visa Gift Card?
Acquiring a Visa gift card is a breeze, with numerous retailers offering them for purchase. Whether you frequent grocery stores, drugstores, or convenience stores, chances are you'll find a Visa gift card display within easy reach. Additionally, if online shopping is more your speed, you can procure them from Visa's website or other online retailers.
Using your Visa gift card on Amazon is a hassle-free process that takes moments. Simply input the card number and security code during checkout, and voila! The available balance on the gift card will be automatically applied to your purchase. From books and music to electronics and clothing, you can maximize your Visa gift card to purchase almost anything your heart desires on Amazon. For a fast and convenient way to acquire a gift card, you can visit uniquegiftcards.com.
Checking the Balance of the Gift Card
To maximize the utility of your Visa gift card, it's crucial to understand how to check the balance and use it effectively on Amazon. Before making any purchases with your gift card, verifying the balance is imperative. This can be accomplished by contacting the customer service contact number on the back of the card or visiting the card issuer's website. Additionally, some retailers offer the option to check the balance at purchase.
When utilizing your Visa gift card on Amazon, confirming the balance is vital before proceeding with the transaction. If the card's balance is insufficient to cover the total cost of the purchase, you can pay the difference with an alternate payment method, such as a credit card. Following these straightforward guidelines ensures that your Visa gift card serves you well and facilitates a seamless shopping experience on Amazon.
You deserve all the nice things.
Enjoy a Gift of $25 to ...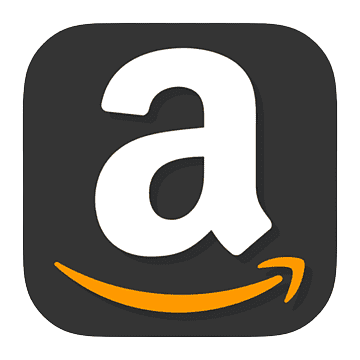 Maximizing the Benefits of Using a Visa Gift Card for Amazon
Can you amplify the perks of using a Visa gift card when shopping on Amazon? Multiple ways exist to accomplish this, including purchasing a gift card with a rewards credit card to earn points or cashback on the gift card acquisition, providing added value.
Additionally, you can leverage promotional periods, such as Amazon Prime Day or Black Friday, to extract maximum value from your Visa gift card. During these events, Amazon frequently offers extra discounts or incentives for using a Visa gift card.
You can also combine your Visa gift card with other promotions, such as coupons or sales, to reap even more savings on your purchases. By employing these savvy strategies, you can make the most of your Visa gift card and revel in unbeatable deals and discounts on Amazon.
Using a Visa Gift Card for Amazon as a Gift
If you're seeking a thoughtful and pragmatic gift for any event, look no further than the Visa gift card for Amazon. Customize your gift card with a meaningful message or design to make it a unique and unforgettable present.
However, it's crucial to provide detailed instructions when gifting a Visa gift card, specifically how to utilize it for Amazon purchases. This involves educating the recipient on how to check the balance and pay the difference if the balance is insufficient to cover the total purchase cost. By imparting these critical pointers, you can guarantee that your gift card is utilized effectively and your gift will be treasured for years.
Your

perfect gift

for Anyone! Quick and Easy to Buy
Unique and Shows That You Care
Available for a Huge Number of Retailers
Fun to Unwrap