Are you someone who simply adores scrumptious and wholesome food? Are you the kind of person who loves nothing more than finding a lovely, snug eatery to unwind in? If you answered yes, then Panera Bread is the spot for you! Panera Bread is an incredibly sought-after café chain that boasts a stunning variety of irresistible menu options. From vibrant salads and sandwiches, to heavenly pastries and desserts, they've got it all covered. With a nifty Panera Bread gift card, your loved ones can indulge in all their favorites while basking in the inviting and homely surroundings.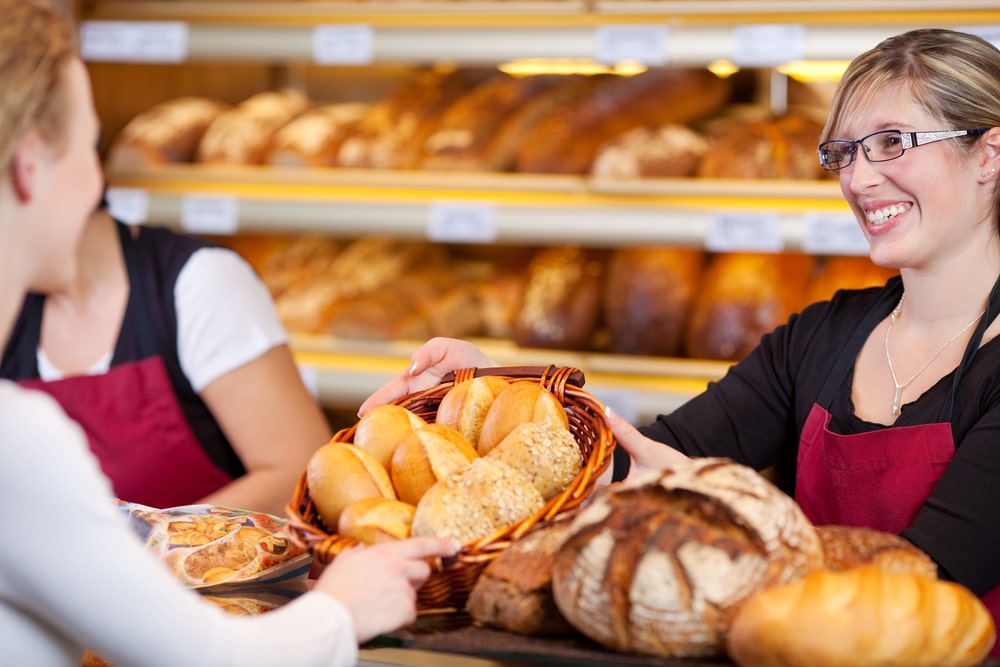 What are some of the reasons to buy a Panera Bread   eGift Voucher?
Have you ever thought about getting a Panera Bread eGift Voucher? It's definitely worth considering! 
Convenience: 
You can buy a gift for someone special in your life in just a few clicks without the need to leave the comfort of your own home. It's a hassle-free way to spread some love and cheer!. Instead of heading to the store and searching for the perfect gift, you can simply visit uniquegiftcards.com, select the eGift voucher option, and choose the amount you want to give. Imagine the thrill of adding a personal touch to your gift with a heartfelt message! With just a few clicks, you can make your present burst with emotion and stand out from the rest. The result? A gift that not only surprises but also delights your recipient with its thoughtful message. 
Variety:
Panera Bread is known for offering a diverse menu that caters to all tastes and preferences. They also offer a great selection of vegetarian, vegan, and gluten-free options. The restaurant ensures that every guest can find something they love. With a Panera Bread eGift voucher, your recipient can explore the entire menu and choose whatever strikes their fancy. They can enjoy a classic breakfast sandwich or indulge in a decadent pastry or anything in between.
Health Conscious: 
For those who prioritize health and wellness, a Panera Bread eGift voucher is a wonderful choice. Panera Bread is committed to using high-quality ingredients and offering menu items. All their products are  free from artificial preservatives, sweeteners, flavors, and colors. Their menu features a range of healthy options that are packed with wholesome ingredients and nutrients. You can choose from fresh fruits and vegetables, lean proteins, and whole grains. 
Rewards Program: 
Panera Bread also has a fantastic rewards program, which is yet another reason why a Panera Bread eGift voucher makes a great gift. The MyPanera program rewards guests for their loyalty with exclusive perks and benefits. Among the things they can enjoy include free menu items, personalized rewards, and surprise offers. Members can earn points for their purchases, which can be redeemed for a variety of rewards.  
Is a Panera Bread   eGift Voucher a good gift for grandparents?
Certainly! If you're thinking of getting your grandparents a gift, a Panera Bread eGift Voucher could be a great option. For many seniors, their health and wellness are top priorities. With Panera Bread's reputation for serving up tasty and healthy meals, they may appreciate having this option available to them.
With an eGift Voucher, your grandparents can indulge in nutritious and delicious meals at any time. It's a thoughtful gesture that shows you care about their well-being. However, before making the purchase, it's crucial to consider any dietary restrictions your grandparents may have. Although Panera Bread offers an extensive range of options for guests with dietary restrictions, like gluten-free, vegetarian, and vegan, it's still important to ensure that your grandparents can eat the food at the restaurant.
Is a Panera Bread   eGift Voucher a good gift for students?
For students grappling with packed schedules, Panera Bread's offerings provide a welcome relief. Between classes, studying, and other commitments, finding time for nourishing meals can be a daunting task. Panera Bread offers a diverse range of tasty and nutritious options that can help students stay energized and alert throughout the day. The establishment also provides free Wi-Fi and comfortable seating, making it a convenient space for students to gather and work on projects.
Moreover, a Panera Bread eGift voucher is a fantastic way to alleviate the financial stress that many students face. Tight budgets can make dining out a rare and special occasion, but an eGift voucher from Panera Bread affords students the opportunity to indulge in healthy and satisfying meals without worrying about the cost. This burst of generosity can be a real game-changer for students who are trying to maintain a healthy diet and keep up with their expenses at the same time.
Hey! Use this gift card for a little bit of hope and joy. Stay strong!

Enjoy a Gift of $25 to ...
Is a Panera Bread   eGift Voucher a good gift for Easter?
It's quite clear that a Panera Bread eGift voucher could make for a splendid gift this Easter season. This holiday is all about relishing scrumptious dishes with loved ones, and this gift card is the perfect offering to elevate those moments. The voucher unlocks a wide array of menu items that cater to breakfast, lunch, and dinner preferences, ranging from mouth-watering egg sandwiches to delectable cinnamon rolls.
But the gift card's appeal doesn't stop at the food options it provides. It also gives the recipient with flexibility, enabling them to enjoy their meal at their own pace and convenience. This burst of convenience is a gift in itself, allowing them to plan their visit as per their liking. All in all, gifting a Panera Bread eGift voucher is sure to add an extra layer of excitement and joy to your Easter celebrations.
Is a Panera Bread   eGift Voucher a good gift for the holidays?
Are you pondering over what to gift your loved ones this holiday season? Why not surprise them with the convenience of a Panera Bread eGift Voucher! It's a gift that's bound to burst with flavor and ease. With plenty of delectable options to choose from, your recipient can use it to indulge in a meal whenever and wherever they please. Plus, it's a thoughtful present for those who are hard to shop for or have dietary restrictions. 
Why is a Panera Bread   eGift Voucher better than gifting cash?
Choosing a Panera Bread eGift Voucher over gifting cash can be a perplexing decision for some. While cash may seem like an easy option, it can lack the surprise and excitement of a thoughtful gift. It's also uncertain how the recipient will spend the cash, and it may not feel as special or memorable.
On the other hand, a Panera Bread eGift Voucher bursts with the promise of a delightful dining experience. It showcases the effort you've put into finding a unique and enjoyable gift. The recipient can relish the variety of wholesome and delicious options available, creating a lasting memory.
Moreover, a Panera Bread eGift voucher can help the receiver save money, making it an even more thoughtful gesture. They can indulge in a satisfying and nourishing meal without the worry of spending their own cash. And with the MyPanera rewards program, they can earn extra benefits from their purchases, adding to the excitement and joy of their gift.
Give the gift of uniquegiftcards! 
Unsure of what to gift your loved ones? Unique gift cards offer a burst of excitement with their diverse array of options. Choose from a range of practical choices, such as groceries and gas, and give your loved ones the gift of convenience. Don't miss out on the opportunity to surprise and delight your friends and family – shop now at uniquegiftcards!
Your

perfect gift

for Anyone! Quick and Easy to Buy
Unique and Shows That You Care
Available for a Huge Number of Retailers
Fun to Unwrap