Even once, I know you've been in this situation. A friend's or loved one's special day is coming, and you're struggling to come up with the perfect gift.
You want to show your appreciation and thoughtfulness, but coming up with a gift that truly captures that sentiment is overwhelming.
Luckily, I have an easy solution for you. It's guaranteed to bring a smile to anyone's face—buy them Amazon Gift Cards!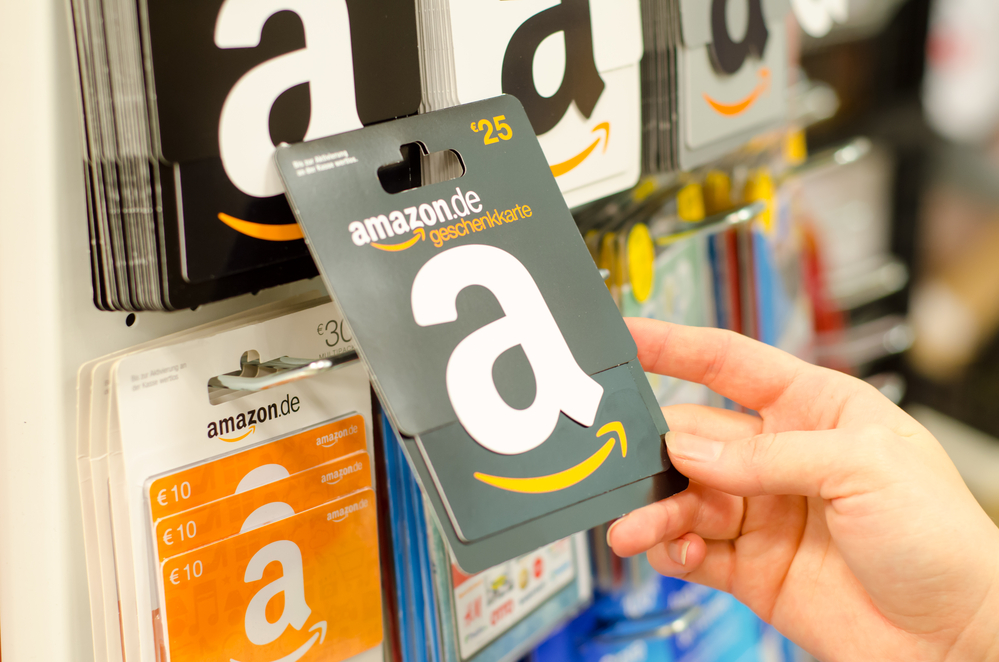 What are Amazon gift cards?
Basically, Amazon gift cards are prepaid cards that you can use to buy products on the Amazon shopping website.
Who doesn't love Amazon? From $1 to $2,000, you can let a recipient use the gift card to buy whatever they want on Amazon.
Why should you buy Amazon gift cards?
It's like giving someone a shopping spree at the world's largest online retailer! It's super convenient because they can shop from the comfort of their own home.
Still not convinced? Here are the top three reasons why you should give your loved one an Amazon gift card:
Convenience and practicality
When you buy an Amazon Gift Card, you won't need to physically go to a store or search for the perfect gift.
Simply choose your budget and complete your purchase online. 
You can even schedule the delivery of the gift card so that it arrives on a specific date, making it a perfect last-minute gift option.
Versatility
The best thing about Amazon gift cards is that they can be used to purchase anything on Amazon.com, from books and electronics to clothing and home goods.
The recipient can choose exactly what they want, making it a great option for people who are difficult to shop for.
Flexibility
Amazon gift cards are perfect for everyone. Whatever their personal characteristics are, this gift idea makes a thoughtful and inclusive gift choice for any occasion.
The thing is, the gift cards don't expire. It can be used at any time. 
The recipient can use the gift card to make a purchase today or wait a few months to make a big purchase!
They can also use the card in combination with other payment methods, such as a credit card or checking account, to make purchases on Amazon.
Overall, Amazon Gift Cards offer the flexibility to use them as needed, making them a great gift option for any occasion.
It's not only for loved ones but also for your business.
If you're running a business, gifting your customers and clients Amazon gift cards can be a great way to show appreciation and strengthen your relationship with them.
You can give these gift cards for their loyalty (repeat customers) or to thank them for a referral.
By giving a gift card to a customer or client, you are giving them the opportunity to treat themselves. It will be a personal and thoughtful gesture.
It will be such a great marketing strategy!
Enjoy a Gift of $25 to ...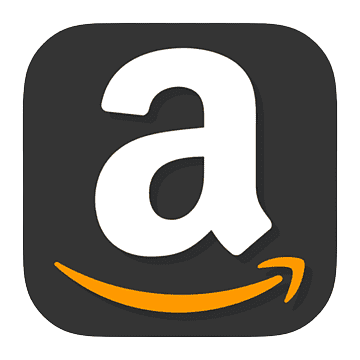 How to buy Amazon gift cards?
Talking about convenience, there are several ways to buy Amazon gift cards, including:
Online Gift Card Shopping Platforms
You can purchase Amazon Gift Cards from websites that sell gift cards, such as Unique Gift Cards. Follow these steps:
Directly visit their website and add this

Amazon Gift Card

to your cart.

Choose the denomination you want to give, or select "Custom Amount" if you want to specify a different amount.

Review your order and click on the "Checkout" button.

Enter your billing and shipping information, and select a payment method.

After reviewing your order, click on the "Place Your Order" button.

After you've completed your payment, you will receive a confirmation email from Unique Gift Cards with the gift card information.
That's it! You've successfully purchased an Amazon gift card through Unique Gift Cards. 
The recipient can then redeem the gift card by entering the code on Amazon.com during checkout.
Amazon Website
To purchase an Amazon Gift Card on Amazon.com, follow these steps:
Visit Amazon.com and select the "Gift Cards" menu item.

Pick the kind of gift card you want to buy, such as an Amazon gift card or a gift card for a particular occasion.

Choose the amount you wish to donate in that denomination, or click "Custom Amount" to enter a different figure.

Check your order after clicking the "Add to Cart" button.

The "Proceed to Checkout" button should be clicked.

Add your billing and shipping details, then pick a payment option.

Click the "Place Your Order" button after one final review of your order.
After completing the payment, you will receive a confirmation email from Amazon with the gift card information.
You can order Amazon gift cards to be delivered by mail to the recipient's address.
In-Store or Directly from Amazon Devices
Physical retail establishments like supermarkets, drugstores, and electronics shops sell Amazon Gift Cards. On the display for the gift cards, look for the Amazon logo.
You can use voice commands to buy an Amazon Gift Card if you own an Amazon device like an Echo, Kindle, or Fire TV.
For occasions like holidays, birthdays, and other special occasions, Amazon also offers gift cards with a customized message and appearance.
The Verdict
An Amazon gift card is the ideal present because it has many purchasing options for your loved one.
It is simple and convenient to buy. It is transferable to anyone from anywhere. It's a considerate and adaptable present option.
An Amazon Gift Card is a great option that will definitely make your special people feel special, whether you're looking for a last-minute gift or a way to show them you care!
Your

perfect gift

for Anyone! Quick and Easy to Buy
Unique and Shows That You Care
Available for a Huge Number of Retailers
Fun to Unwrap