As women, we all have those days when we stand in front of our closet, staring blankly at the endless options and wondering what to wear. The key to avoiding this daily struggle is to have a few essential wardrobe staples that can be mixed and matched to create countless outfits.
The below list of wardrobe staples is sure to save you loads of time every day!

Wardrobe Staples
Little Black Dress
The little black dress is a timeless piece that every woman should have in her wardrobe. It's versatile, classic, and can be dressed up or down depending on the occasion. Pair it with heels and statement jewelry for a formal event or dress it down with sneakers and a denim jacket for a casual look.
White T-Shirt
A plain white t-shirt is a versatile necessity in any woman's closet. It's an essential basic that can be transformed into a chic daytime look when paired with jeans and sneakers or dressed up with a sleek blazer and heels for an evening out on the town. Its simplistic nature allows for effortless styling and endless possibilities.
Jeans
Jeans are a versatile wardrobe staple that can be tailored to your body type and worn with a range of tops and shoes. While skinny jeans are a prevalent choice, don't be afraid to explore other styles that may complement your figure better. Play with different washes and distressed details to spice up your denim collection and add a touch of variety to your wardrobe.
Blazer
A blazer is a chameleon-like piece that can transition from a professional setting to a casual one with ease. It can be paired with a skirt or dress pants for an elegant and sophisticated look, or dressed down with a pair of jeans and a casual t-shirt for a more relaxed vibe. Opt for a classic color like black or navy for a timeless look, or experiment with a playful pattern or a luxurious texture like plaid or velvet to add some personality to your outfit.
Leather Jacket
A leather jacket is an eternal addition to any wardrobe that can instill an edgy vibe to any outfit. Its versatility allows it to be paired with a dress for a layered look, or dressed down with jeans and a t-shirt for a casual and cool ensemble. When making your selection, opt for a style that fits impeccably and is crafted from top-quality leather to ensure longevity and durability.
Black Pants
Black pants are a timeless wardrobe essential that can easily be dressed up or down depending on the occasion. Opt for a style that flatters your figure and can be paired with a variety of tops and shoes to create endless outfit possibilities. For added texture and interest, consider experimenting with different fabrics like sleek leather or plush velvet. Whether you're headed to the office or out for a night on the town, these versatile pants are sure to elevate your look.
Sweater
A snug sweater is an absolute necessity for those cold days. Opt for a style that's both cozy and versatile, such as a classic crewneck or an oversized cardigan. You can also add a touch of pizzazz to your ensemble by playing around with different hues and patterns.
Sneakers
Sneakers are no longer just for the gym. They're a comfortable and stylish option for everyday wear. Look for a style that's versatile and can be worn with a variety of outfits. Classic styles like white Converse or Adidas Superstars are always a safe bet, but you can also try a more trendy option like chunky dad sneakers or slip-on sneakers.
Black Pumps
A classic pair of black pumps is a must-have in any woman's shoe collection. They're versatile and can be worn with everything from jeans to dresses. Look for a comfortable pair with a heel height that you're comfortable with, and don't be afraid to experiment with different materials like suede or patent leather.
Hey! Happy birthday to an adorable little one. Wishing you all the best.

Enjoy a Gift of $25 to ...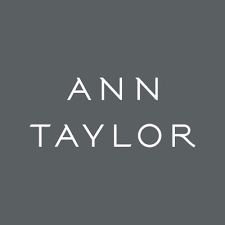 Styling Tips
Now you know what you must pick the next time you go shopping to rejuvenate your wardrobe. Next come some basic styling tips that you must be aware of to make the best use of what you own. Below are a few tips for you to remember when it comes to creating your personal style with your wardrobe staples.
● Mix and match: Don't be afraid to mix and match your wardrobe staples to create new outfits. Pair your little black dress with a leather jacket or layer a sweater over a collared shirt for a preppy look.
● Accessorize: Accessories can take a basic outfit to the next level. Add a statement necklace or bold earrings to dress up a simple outfit. A silk scarf or hat can also add some personality to your look.
● Layer: Layering is a great way to add depth and interest to your outfit. Layer a sweater over a collared shirt or add a blazer over a t-shirt for a more polished look. You can also experiment with layering different textures like leather and denim or velvet and silk.
Ann Taylor Gift Cards
If you're looking to add some new wardrobe staples to your collection, consider using an Ann Taylor gift card. Ann Taylor offers a variety of classic pieces that are perfect for any wardrobe. From blazers to dresses, they have everything you need to create a timeless and stylish wardrobe.
When using an Ann Taylor gift card, consider investing in a classic piece that you can wear for years to come. A blazer or little black dress is a great option that can be dressed up or down depending on the occasion. You can also try experimenting with different colors and prints to add some variety to your wardrobe.
Your

perfect gift

for Anyone! Quick and Easy to Buy
Unique and Shows That You Care
Available for a Huge Number of Retailers
Fun to Unwrap