Shopping for the perfect gift for someone special can be a blast! With a Barnes and Noble gift card, you can make any occasion special. 
According to a 2015 survey from the National Retail Federation, gift cards are the most popular gift for any age, with 83% of adults saying that they'd prefer to receive a gift card for a special occasion. And if you're looking for the perfect present for your loved one or business client, there's no better option than a Barnes and Noble gift card! 
This blog explores the different ways in which gift cards for Barnes and Noble can be the perfect present for several occasions. Let's get started.
Barnes & Noble is a chain of bookstores that also offers a wide range of other products, including periodicals, DVDs, and gift cards. Any item at Barnes & Noble stores or online at the Barnes & Noble website may be purchased using a Barnes & Noble gift card. The gift card may be used in full payment of the purchase or in conjunction with another form of payment to cover any remaining balance. Gift cards from Barnes & Noble have no time limits. They can be bought offline or online, and if needed, they can be reloaded with more money. They can also be used for B&N memberships and at Barnes & Noble cafes.

Buying a Gift Card
Buying a Barnes and Noble gift card is the first step towards utilizing one. You can select the ideal gift card for the situation thanks to the abundance of alternatives. Online or in-store physical gift cards can be purchased, as well as digital gift cards. There is a gift card available for every price range, and you may also specify the dollar amount you want to put on the card.
Checking Balances
You should monitor the balance of your Barnes and Noble gift card once you've bought it. You may quickly check your balance online or over the phone by calling customer care. Making sure you don't spend unintentionally on your gift card balance requires you to do this crucial step.
Gift Card Expiration
Gift cards from Barnes and Noble don't expire, in contrast to several other gift cards. Therefore, you won't need to be concerned about your gift card expiring and losing its worth. The gift card could, however, expire after a certain number of years if you don't use it. Still, you can call customer support to have the gift card reactivated if you don't use it within a year.
Gift Cards for Business
Gift certificates from Barnes & Noble can also be utilized for commercial benefits. A Barnes & Noble gift card is the ideal choice if you're looking for a fantastic method to acknowledge clients or colleagues. Bulk purchases of digital or physical gift cards with your company's branding and individualized messages are possible. This is a fantastic method to express gratitude for someone's dedication or loyalty to your business.
Barnes and Noble Gift Cards For Your Family
It's time to add even more significance to the event after you've bought a Barnes and Noble gift card! You can deliver a real gift card to the recipient in person or send it to them if you bought one. You can send a digital gift card that you've bought by email or text message.
This was my favorite book when I was your age. I hope you enjoy it as much as I did!
Enjoy a Gift of $25 to ...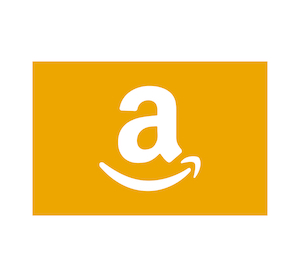 The Gift of Books – The Best Gift For All Ages
Gifting books to kids and young adults is an awesome way to positively shape their lives! Reading is a great way to keep their minds sharp and get those creative juices flowing. With books, they can explore places, people, and cultures that they may never have experienced before. 
Gifting books to kids and young adults encourages intellectual growth. 

Reading expands perspectives and teaches invaluable lessons that can be applied in the real world. It can inspire young adults to take calculated risks, learn from failure, and strive for success. 

Kids and young adults can use books to gain a better understanding of the world around them. They can learn to handle tricky situations, like bullying and peer pressure, and build self-confidence and self-worth.  

Well-written books based on science and research can create more aware citizens. Reading books can help us think critically, understand different points of view, and make smarter decisions. 

Books are the best way to learn and appreciate diverse cultures and lifestyles. Books can teach you about how the world works at a very young age. 
In short, gifting books to kids and young adults is an awesome way to positively shape their lives! It helps them think critically, expand their imagination, foster empathy, and inspire them to reach for their dreams. Gifting books not only shows you care about their well-being but also gives them a chance to explore the world.
Your

perfect gift

for Anyone! Quick and Easy to Buy
Unique and Shows That You Care
Available for a Huge Number of Retailers
Fun to Unwrap