The holiday cheer is approaching, and you might be wracking your brain to find a unique and special gift for your friends. Instead of settling for the usual gift cards or flowers, why not give something practical and meaningful? Let's explore some clever and thoughtful gift ideas that your friends will love.

1. Lifestyle Coaching Subscription gift card
A friend's health and well-being are something that should never be overlooked, and a great way to show you care is by gifting them a Lifestyle Coaching Subscription. This type of subscription provides personalized coaching and guidance that can help your friend achieve their goals of getting in shape, eating healthier, and improving their overall well-being. With ongoing support and motivation, your friend will have the tools they need to stay on track and make lasting changes to their lifestyle.
Benefits of Taking up Lifestyle Coaching
If you're looking to make some positive changes in your life but need a little extra support and guidance, Lifestyle Coaching could be just the thing for you. By working with a coach, you'll receive personalized attention and feedback to help you develop a plan to achieve your health and wellness goals.
One of the biggest benefits of lifestyle coaching is that it provides accountability and motivation to stick with your plan. Your coach will be there to cheer you on and provide support as you make changes to your diet, exercise routine, and overall lifestyle. This ongoing support can be especially helpful when you encounter setbacks or obstacles, helping you stay on track and make lasting changes.
Another advantage of lifestyle coaching is that it helps you gain knowledge and skills to maintain a healthier lifestyle long-term. Your coach can provide education and resources to help you make informed decisions about nutrition, exercise, stress management, and other aspects of your health.
2. Cooking tools and recipe books
If your friend is a foodie or loves to cook, then some cooking tools and recipe books would make a great practical gift. Consider getting them a high-quality chef's knife, a cast-iron skillet, or a set of ceramic cookware. You could also get them a cookbook by their favorite chef or a recipe book focused on a particular cuisine or dietary restriction. These gifts will be appreciated and used for years to come.
3. Personalized planner
A personalized planner is a great practical gift for your friend who loves to stay organized and on top of their schedule. You could get them a planner with their name or initials on the cover, or choose one with a design that reflects their personality or interests. A planner will help your friend stay on track with their appointments, goals, and to-do lists, and will be a constant reminder of your thoughtful gift.
4. Portable phone charger
In today's world, our smartphones have become an essential part of our lives. A portable phone charger is a practical gift that your friend will appreciate, especially if they're always on the go. They can charge their phone while commuting, traveling, or during a long day out without worrying about running out of battery. It's a gift that they'll use regularly and be grateful for.
5. Gym bag or yoga mat
If your friend is all about that fitness lifestyle, why not surprise them with a gift that supports their healthy habits? A stylish gym bag or a comfortable yoga mat would be just the thing they need to take their workouts to the next level. Not only will a gym bag keep their workout gear organized and easily accessible, but a yoga mat will provide them with a soft and supportive surface to stretch and strengthen their muscles. With so many trendy colors and patterns to choose from, you're sure to find the perfect bag or mat that matches your friend's unique style and personality.
Hey! Use this gift card for a little bit of hope and joy. Stay strong!
Enjoy a Gift of $25 to ...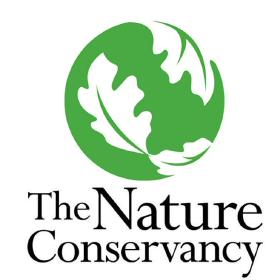 Benefits of Regular Workouts
Regular exercise and physical activity have numerous benefits for both physical and mental health. Here are some of the most significant benefits of incorporating regular workouts into your routine:
Improved cardiovascular health: Regular exercise can help strengthen the heart, increase lung capacity, and improve circulation, reducing the risk of heart disease and stroke.

Increased strength and endurance: Consistent exercise helps build and maintain muscle mass, leading to increased strength and endurance, making it easier to perform daily tasks.

Reduced risk of chronic diseases: Regular physical activity can lower the risk of developing chronic conditions such as type 2 diabetes, high blood pressure, and certain types of cancer.

Improved sleep quality: Exercise can improve sleep quality and help individuals fall asleep faster and stay asleep longer.

Increased energy levels: Consistent exercise can help boost energy levels, reducing fatigue and increasing productivity throughout the day.
6. Personalized stationery
Personalized stationery is a great practical gift for your friend who loves to write letters or take notes by hand. You could get them a set of notepads, notebooks, or writing paper with their name or initials on it or choose a design that reflects their personality or interests. This gift will encourage your friend to write more and add a personal touch to their correspondence.
7. Coffee or tea subscription
If your friend is a coffee or tea lover, then a coffee or tea subscription would be a practical gift that they'll enjoy. They'll receive a monthly supply of freshly roasted coffee or organic tea, allowing them to try new flavors and blends. It's a gift that will keep them caffeinated and happy throughout the year.
8. Portable blender
For your friend who loves to stay healthy and fit, a portable blender would be a great practical gift. They can make smoothies, protein shakes, and other healthy drinks on the go, without the need for a bulky blender. A portable blender is also rechargeable, making it perfect for outdoor adventures or traveling.
9. Digital photo frame
A digital photo frame is a practical gift for your friend who loves to display their photos but doesn't have enough wall space. They can upload their favorite photos to the frame and enjoy a rotating display of memories. It's a gift that will brighten up their home or office and bring back happy memories.
Your

perfect gift

for Anyone! Quick and Easy to Buy
Unique and Shows That You Care
Available for a Huge Number of Retailers
Fun to Unwrap