A thoughtful and personalized gift card for women can go a long way in helping them feel valued, even though gifts are also welcome. Given that gift cards allow for a wide range of options, gift card for women are becoming increasingly.
Gift cards can also be a fun and original way to celebrate your anniversary if you need to purchase a gift for a member of your family. They give you both the chance to take part in the enthusiasm and anticipation of your spouse's decision.
We'll look at some intriguing gift cards for ladies in this blog.

Why Choose Gift Cards Over Traditional Gifts?
There are a number of reasons why gift cards are preferable to conventional gifts.
They first demonstrate that you gave the gift some consideration. It's the thought that matters, as they say. You can show to your spouse that you are aware of their preferences by choosing a gift certificate from their preferred shop or eatery. It's a simple but effective method to express your care for them.

Gift vouchers are simple to use and make great last-minute gifts. You also don't have to worry about whether the present will be the right size or colour, or about how it will be wrapped.
The recipient of your present is not required to use the gift card right away; they are free to do so whenever they like. They are free to decide what they want and when they want it thanks to gift cards.
The gift card might be used by your loved ones to treat themselves to something they've been craving or to try something new. They can use it to treat themselves to a day at the spa or to a specific item they've had their eye on. There are countless options, and the gift card will allow for the experience to be personalized to their preferences.
Is a Gift Card For Women A Good Idea?
Let's do some myth-busting here! Gift cards are often associated with the myth that they are lazy gifts! No, they aren't! Gift cards are in fact more thoughtful than buying a gift and expecting your loved one to be happy about it!
For many reasons, especially for women, gift cards are preferable to gifts. One benefit of gift cards is that they let her decide exactly what she wants. No more getting presents that she won't wear or utilize. A gift card gives her the freedom to choose exactly what she wants, according to her likes, preferences, and needs. This is particularly great when buying gifts for women because let's face it, most of the time a lady knows exactly what she wants and doesn't want.
Gift cards are also ideal for working women because of how convenient they are. There is no need to visit the store, battle for parking, or stand in line. Online gift card redemption is possible from the convenience of your home. Additionally, you won't have to worry about shipping or delivery delays. Simply buy the gift card and have it delivered to the intended recipient.
Moreover, gift cards are fantastic because they never lose their value. When gifting your mom a gift card from her favorite store, she is free to select anything she desires at her own leisure or even reserve it for a particular occasion. This frees her from feeling obligated to use her gift immediately away, allowing her to appreciate it fully.
My soul and your soul are forever tangled.

Enjoy a Gift of $25 to ...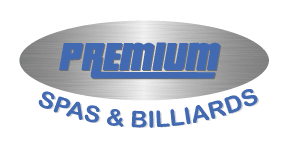 5 Gift Cards For Women
In this section, we will discuss the 5 gift card ideas for women.
Restaurant Gift Card

A good dinner is always a classic and much-appreciated gift. Who doesn't love a good meal with their family or a loved one? A gift card to the girl's favorite restaurant can make for a memorable day. 

Choose a restaurant that serves their favorite cuisine or try somewhere new. You can make the night extra special by booking a table with a great view. This is a perfect opportunity to catch up on each other's lives and enjoy a delicious meal together.

Spa Day Gift Card

If your wife needs some pampering, a spa day could be exactly what they need. A gift card to a local spa can help her unwind and recharge while spending quality time together. You can also consider accompanying your spouse and making it a couples spa day.

Look for a spa that offers a variety of services like massage, facials, and other treatments. You can even opt for a couples' package to enjoy the day together. This gift idea is perfect if you have been too caught up in your busy lives and a day off your routine is what you crave. 

Adventure Activities

For the girl who is an adrenaline junkie or just loves trying new things, why not gift an experience they'll never forget? Bungee jumping, skydiving, or hot air balloon riding are great options to give a thrill to their lives. 

There are also many other options like zipline tours, kayaking, or horseback riding that you can choose from. It's a great way to show that you love their adventurous spirit and want to take the time to create lasting memories. This will not only be a unique and thrilling experience, but also a fun way to bond.

A Gift Card for Hobbies

If your mom or sister has a specific hobby or interest, consider gifting them a gift card related to that hobby. For example, if they love photography, a gift card to a camera store can be a great option. Or, if they're into DIY projects, a gift card to a home improvement store can be a perfect choice.

Encourage them to pursue their hobbies by giving them a gift card to their favorite shop or a workshop that caters to their hobby. If you have similar interests, you can join in and take additional pleasure in your hobby.

Gift Card to a Local Attraction

If you're looking to spend a fun-filled day together, consider gifting a gift card to a local attraction like a theme park or an aquarium. This will not only be a great opportunity to spend quality time together but also create new memories to cherish for years to come.
Your

perfect gift

for Anyone! Quick and Easy to Buy
Unique and Shows That You Care
Available for a Huge Number of Retailers
Fun to Unwrap